EZVIZ WireLess Security Surveillance Comprehensive KIT with Wireless NVR and 4/8 Wi-Fi Cameras

Model: EZX5C/C3WKIT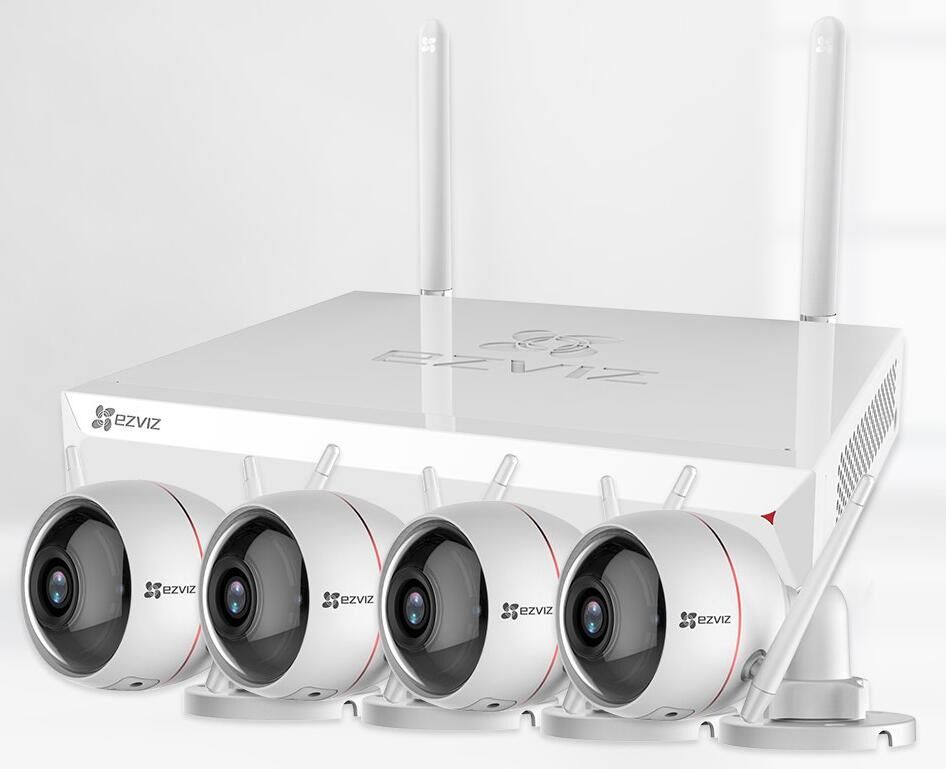 Two options tailored to meet your needs
4 Channel ezNVR (1TB hard drive preloaded) + 1080P ezGuard × 4

8 Channel ezNVR (1TB hard drive preloaded) + 1080P ezGuard × 8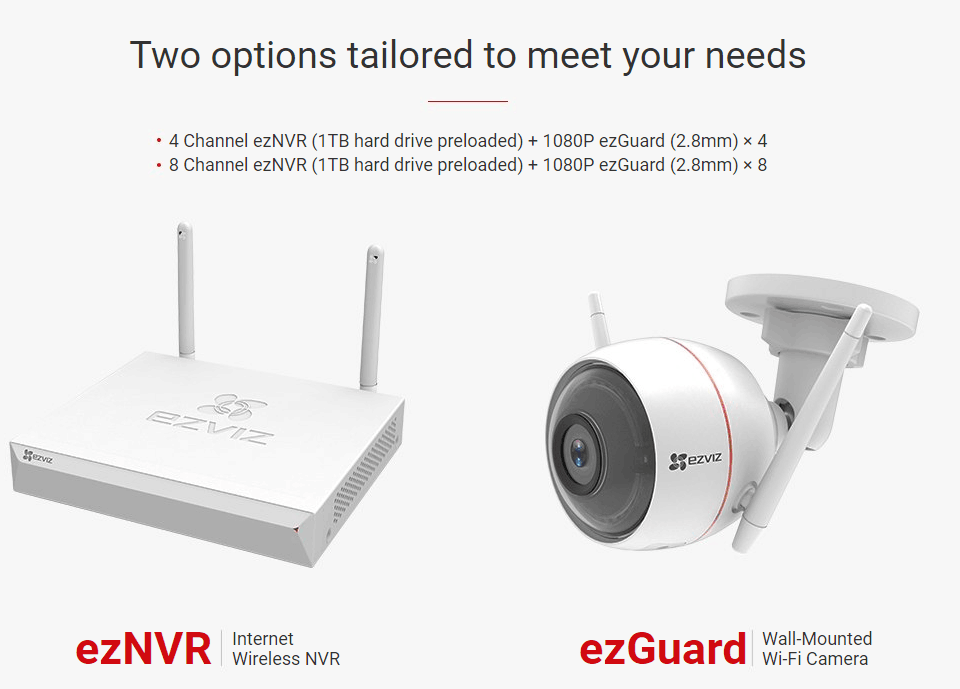 Features:
1.Easy to set up
2.We pre-pair ezNVR and ezGuard for you. All you have to do is set up ezNVR,and you are good to go!
3.Support up to 4 or 8 HD Wi-Fi cameras
ezNVR supports up to 4 or 8 HD Wi-Fi cameras, enabling multi-split monitoring, monitoring different rooms
4.simultaneously and strong wall penetrating Wi-Fi feature that one ezNVR can cover a whole store.
5.Sound and Light, Dual Protection
6.ezGuard has a compact design but powerful features.With light and sound alarms,
7.it can effectively deter intruders.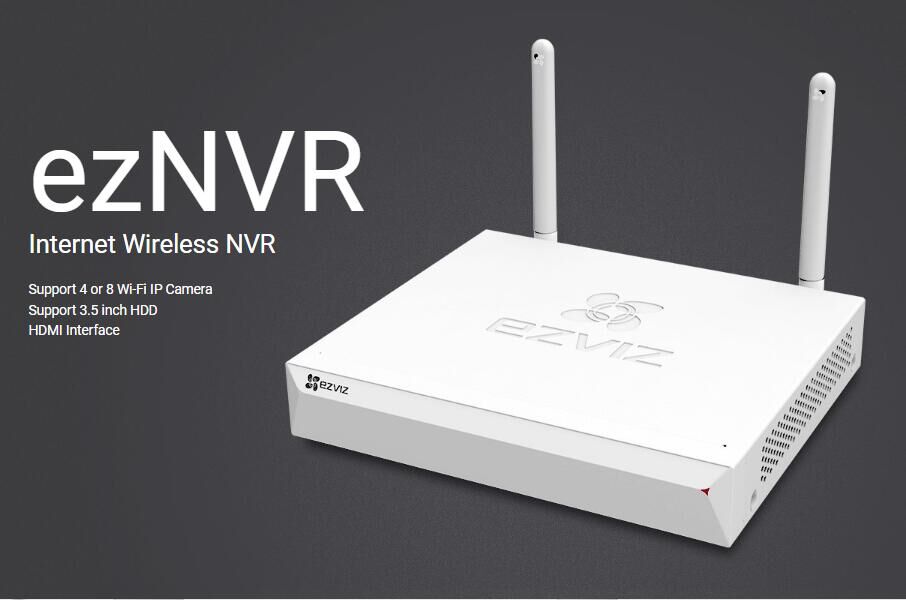 About Wireless NVR
1)Internet Wireless NVR
2
)
Support 4 or 8 Wi-Fi IP Camera
3
)
Support 3.5 inch HDD
4
)
HDMI and VGA interface
5
)
Adaptable for a variety of monitor, support 1080P
6
)
video playback
7)Flexible and easy to
8)No matter where your camera is directly connected with- the gateway Router or the Range Extender,
9)set up the network
10)the recording can be stored in ezNVR with no extral configuration.
11)Strong function supporting
12)Support up to 4/8 HD Wi-Fi IP Camera, supporting multi-plit screen monitoring, monitoring different rooms simultaneously,
8 concurrent video view
13)strong wall penetrating Wi-Fi feature- One ezNVR can cover a whole store with no dead ends.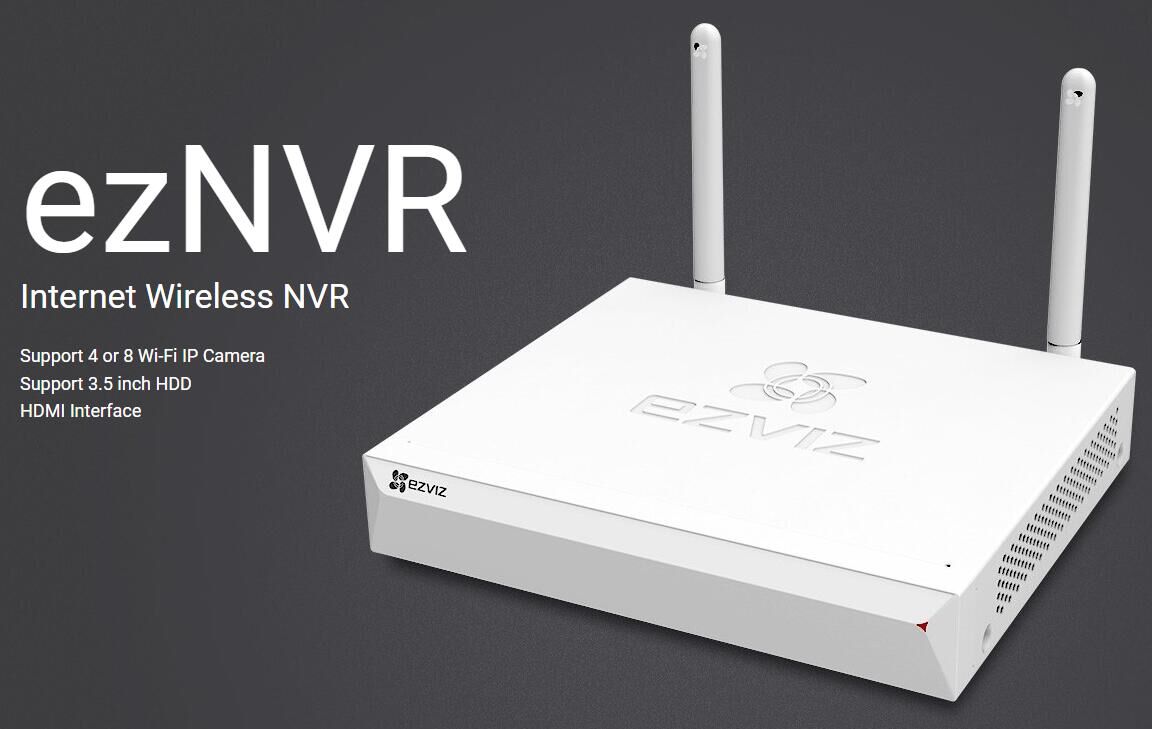 About Wi-Fi Cameras
Wall-Mounted Wi-Fi Camera
Active deterrence with light and sound alarms
Pre-Emptive Defense
Two-Way Audio
Dual-Antenna Wi-Fi
IP66 Dust & Water Prevention
30m Infrared Night Vision
Active light and sound alarms for enhanced protection
Upon detection of suspicious activity,the camera activates pre-emptive defenseand send out light and sound alarms to deter intruders,nipping potential danger in the bud. With a sound alarmthat can reach up to 100 dB, all areas under surveillanceare effectively covered.
Recording and intercom
The internal waterproof MIC supports audio pickup within five meters and video recording with sound.
Support two-way audio with efficient loudspeakers.
Two-way audio with HiFi quality
Integrated with professional de-noising algorithm to filter background noise for enhanced voice quality.
External powerful dual antenna ensurereliable wireless transmission
Remote transmission with strong penetration and anti-interference capabilities.
IP66 dust & water prevention
Resistant against rain, snow, and other weather conditions
30m night vision for omniscient surveillance
The integration of efficient infrared light, anti-reflection panel and ICR infrared filter enables excellent clarity at night.

Package Including:
4/8 Channel ezNVR (1TB hard drive preloaded)
4/8 Wi-Fi 1080P ezGuard Cameras
Power Adapter for NVR and 4 Cameras x 5
User Manuals