WaterProof & VandalProof Standalone Digital Metal keypad/Reader/Controller
with metal-Case, IP68 & DC12/24V or AC12~18V
Model: GWW3C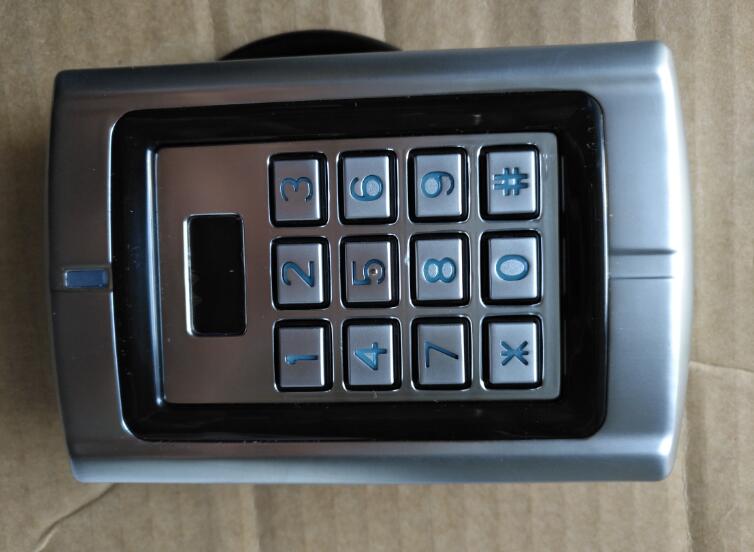 SECURITY KEYPAD / Codepad / Reader / Controller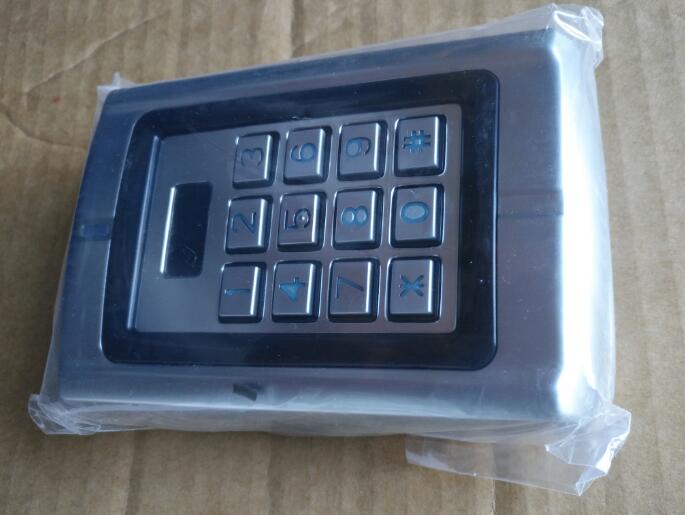 *Standalone with 1 relay
It is a standalone access control for single door, 1 relay operation
*Wiegand
Wiegand 26 input ,can be used as *controller
Wiegand 26 output ,can be used as reader
*Outdoor
Metal Case, anti-vandal; Waterproof, conform to IP68.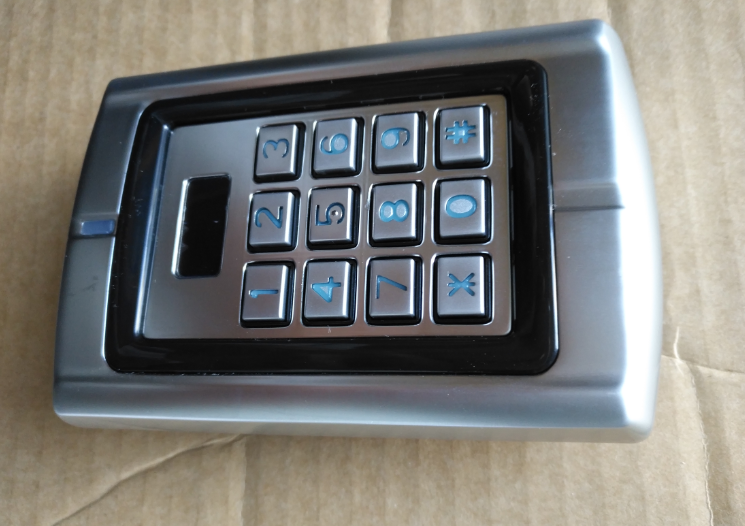 Features:
1)1 Relay operation;
2)Up to 2,000 Users;
3)Support Card, Password, Card + Password;
4)Card Interface: EM 125KHz Card;
5)Password length: 4~8 digits;
6)Standalone with Wiegand 26 input & output;
7)12~24V AC/DC power input;
8)Block enrollment, can enroll the consecutive 2000 cards at a time within 2 minutes;
9)Built in light dependent resistor (LDR) for anti tamper;
10)Built in buzzer;
11)Can connect external alarm equipment;
12)Adjustable Door Output time, Alarm time, Door Open time;
13)Red, Yellow and Green LEDS display the working status;
14)Size: L128 x W82 x H28 mm;
15)Weight: 550g.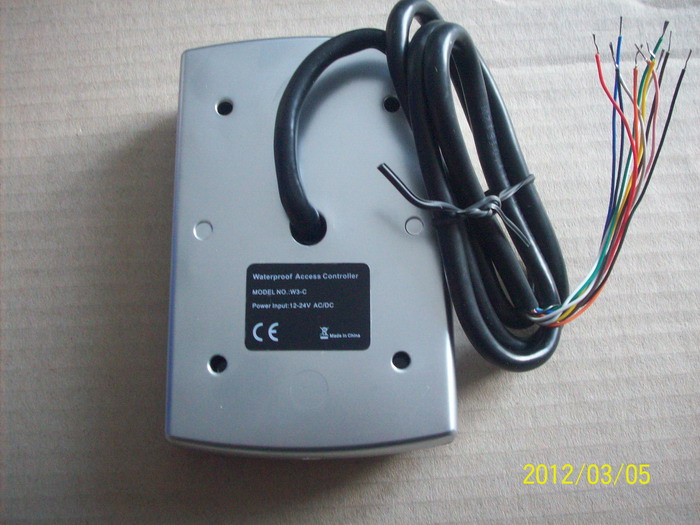 Application:
1)Entry Access Control;
2)Electric Magnetic Lock;
3)Automatic Gate:sliding,swing;
4)Garage Door;
5)Pedestrian Door,Industrial Door and so on.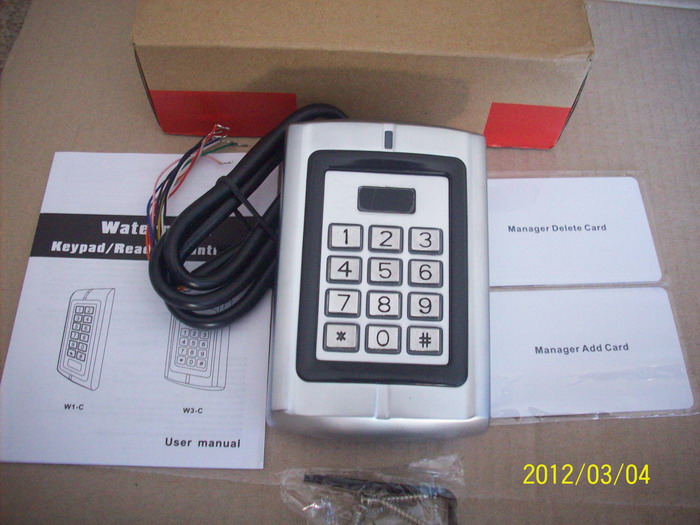 What includes:
1)Digital Keypad x 1;
2)Screw Driver x 1;
3)Manager Card x 2;
4)User Manual x 1;
5)Rubber Bungs x 4;
6)Self Tapping Screws x 4.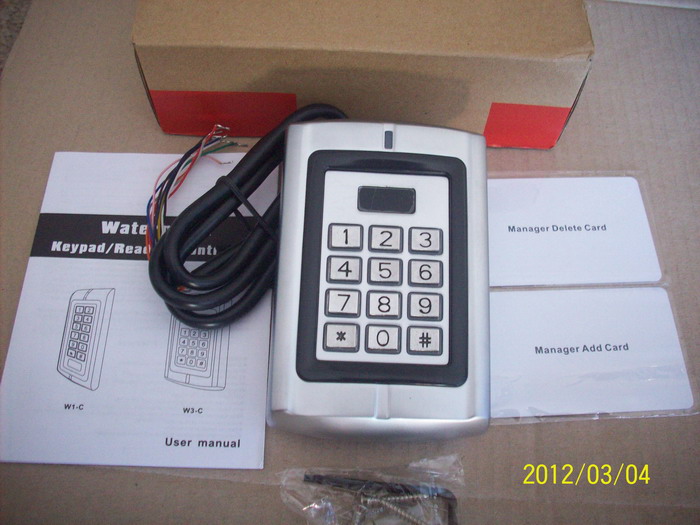 Note:
GWW1C and GWW3C are of the same function, only difference in shell.