Motherboard 20 Pin Header to USB3.0 Port Female Adapter
Model:40410208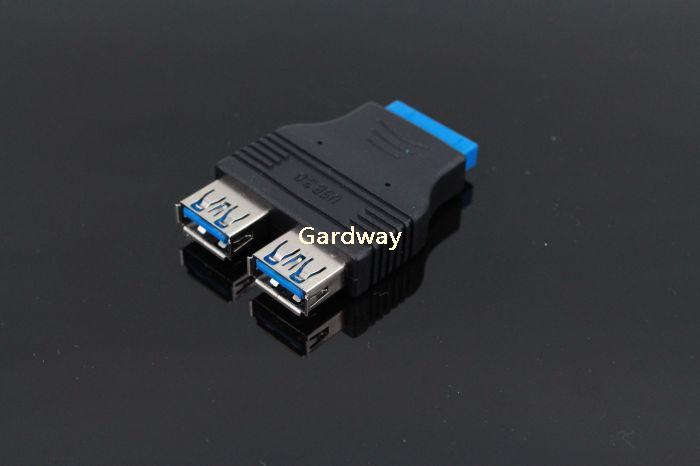 USB3.0 to 2 conversion head 20 pin transfer dual header board expansion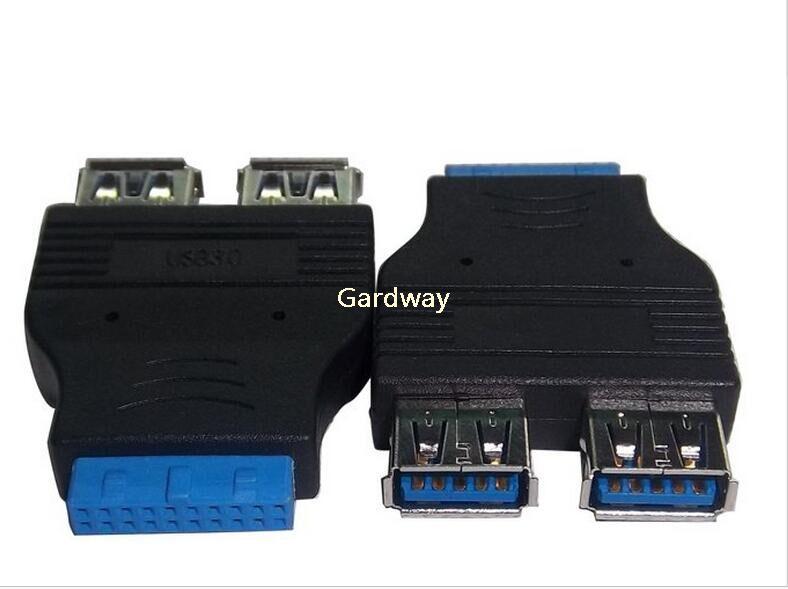 20Pin to USB3.0 conversion connector
Product features: you can use this adapter to convert the USB3.0type-A bus seat into USB3.0 (Header 20pin) directly connected to the motherboard, USB3.0 port X2 to USB3.0 20 pin connectors x1. Using this adapter, you can directly to the motherboard 20pin socket (such as the latest ASUS P7P55/USB3 series motherboard), converted into 2 USB3.0 sockets! Very convenient for you to use the USB3.0 data cable connected to the chassis front of the USB3.0 panel, or the use of a small volume of USB devices such as encryption dog.
Product color: Blue Black
Product process: plastic alloy + + copper material, copper foil, plug-in, endometrium and outer mould, ensure that the transmission effect will not be for the sake of adapter interference and attenuation. After the actual test, easy to connect wireless network card, 3G card, camera, mobile hard disk, U disk, encryption dog and other equipment.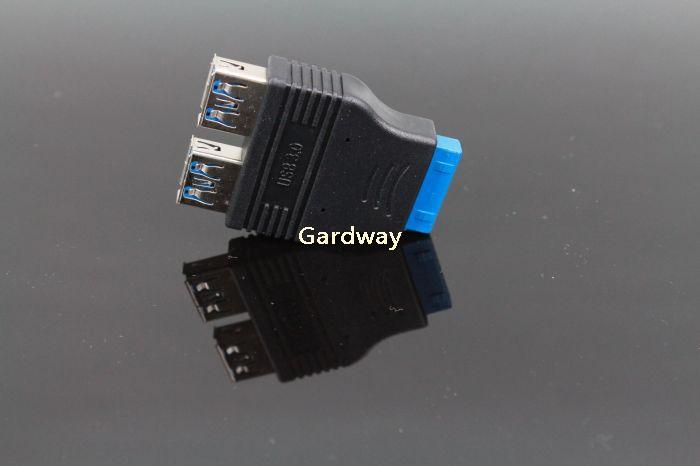 Package:
Motherboard 20 Pin Header to USB3.0 Port Female Adapter x 1