USB 3.0 AM to BM Adapter
Model: 404102153
USB 3.0 adapter AM TO BM A Type male to B Type male Adapter USB3.0 Connector Transfer Rates Up To 4.8Gbs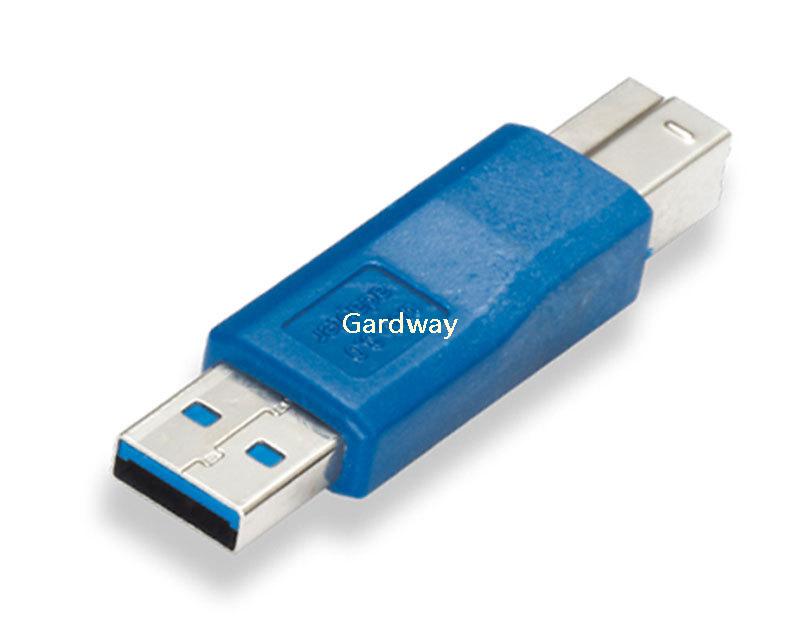 Specifications:
Designed to connect from the USB port on your PC or Mac to the USB connector on your device.
-Provide transfer rates up to 4.8Gbs, depending on USB version, and easily attach to any USB device.
-Twisted pair construction minimizes crosstalk and data transfer errors
-Foil and braid shields prevent unwanted EMI/RFI interference
-Compatible with USB 1.0, 1.1, 2.0 and 3.0
-USB 3.0 will be more power efficient
-All the materials conform to the certification requirements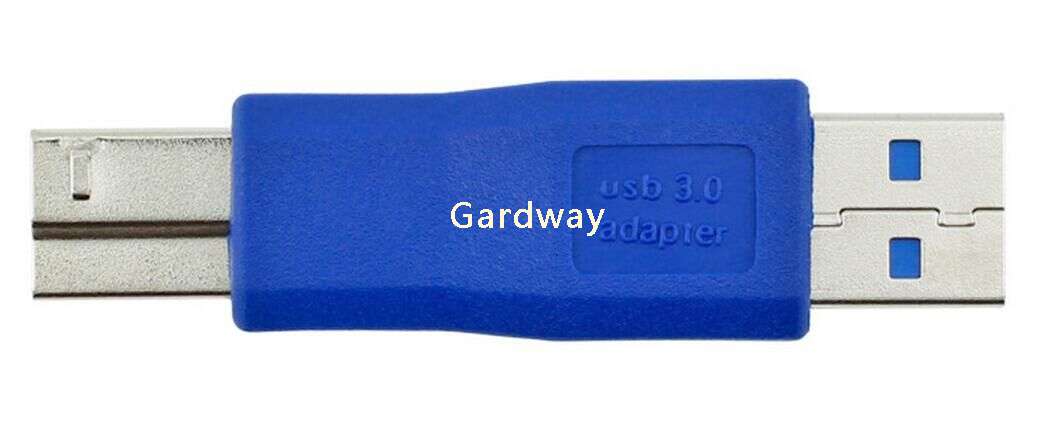 Features
-For extending an existing cable or changing interface type
-SuperSpeed USB for ultra-fast data transfer rates with zero data degradation
-Fully shielded to reduce EMI and other interference sources.
More specifications
USB3.0 adapter main specifications:

USB3.0A/F TO A/F,USB3.0 B/M TO A/F,USB3.0 Micro B/M TO A/F,USB3.0 A/M TO A/F 90,USB3.0 A/M TO A/M,USB3.0 B/M

TO A/M,USB3.0 B/M TO B/M,USB3.0 B/M TO B/F,Micro B/M TO USB3.0 B/M,Micro B/M TO USB3.0 B/F,USB3.0 A/M TO A/F,

Micro B/M TO USB3.0 A/M,Micro B /M TO Micro B/M,USB3.0 A/F TO A/F,USB3.0 A/F TO B/F Mini M TO USB3.0 A/M
Application

USB3.0 A/M ports can be connected with the USB interface associated with the port and equipment,such as: the motherboard or PC card
USB3.0 B/M ports can be connected with USB interface associated with the port and equipment,such as: printer or a hard disk box
USB3.0 Micro A/M port can be connected with USB interface associated with the port and equipment,such as: OTG equipment and hard disk box,mobile phone
Commonly used in computer, wireless LAN, 3G wireless network card,camera,U-disk,the bank U-key,mobile phone,MP3/4,digital cameras,mobile hard drives,etc
Package:

USB 3.0 AM to BM Adapter x 1