Handheld High precision Optical Light Source JW3109 with 1310//1490/1550nm &
SC/ST/FC/APC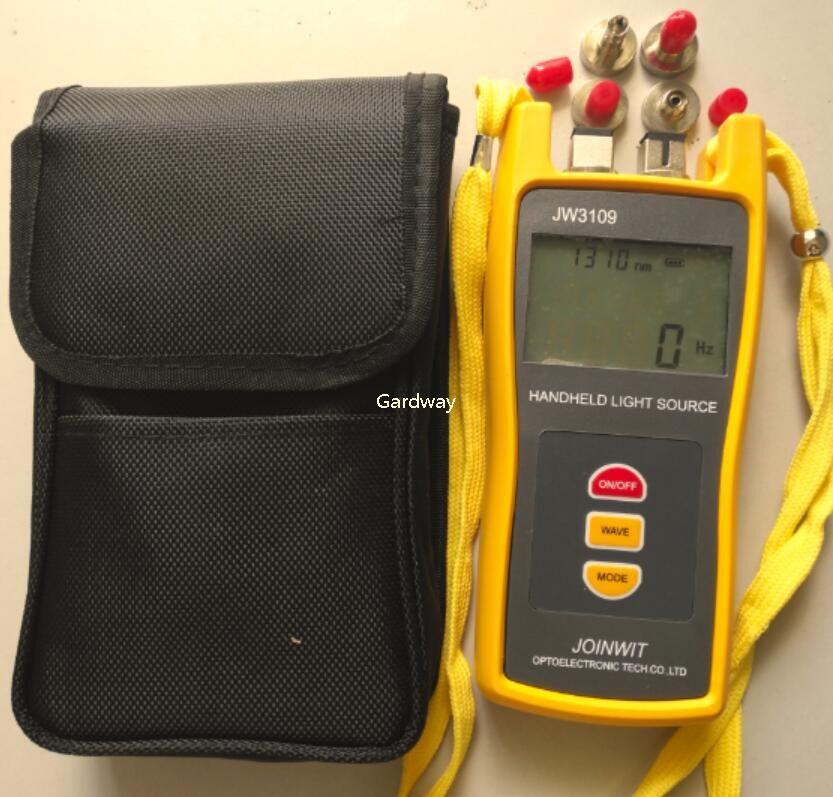 Model: JW3109APC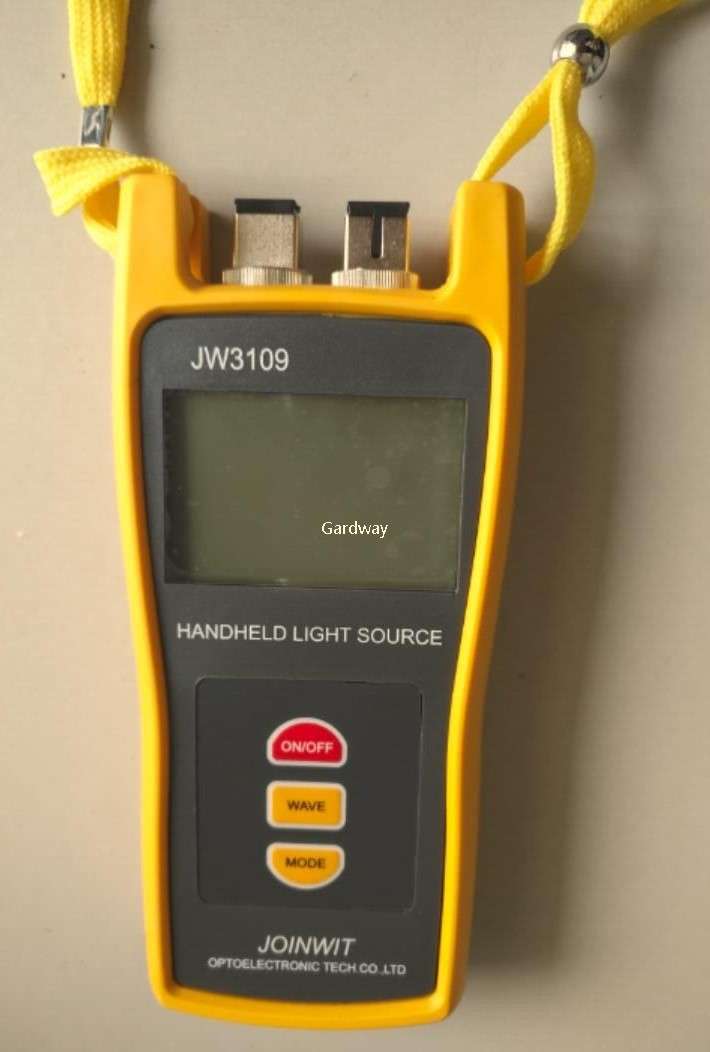 This optical light source can provide 3 output wavelengths to meet specific requirements, including the 1310/1490/1550nm wavelengths for single mode fiber. Together with the JW3211 optical power meter, it is a perfect solution for the fiber optic network characterization.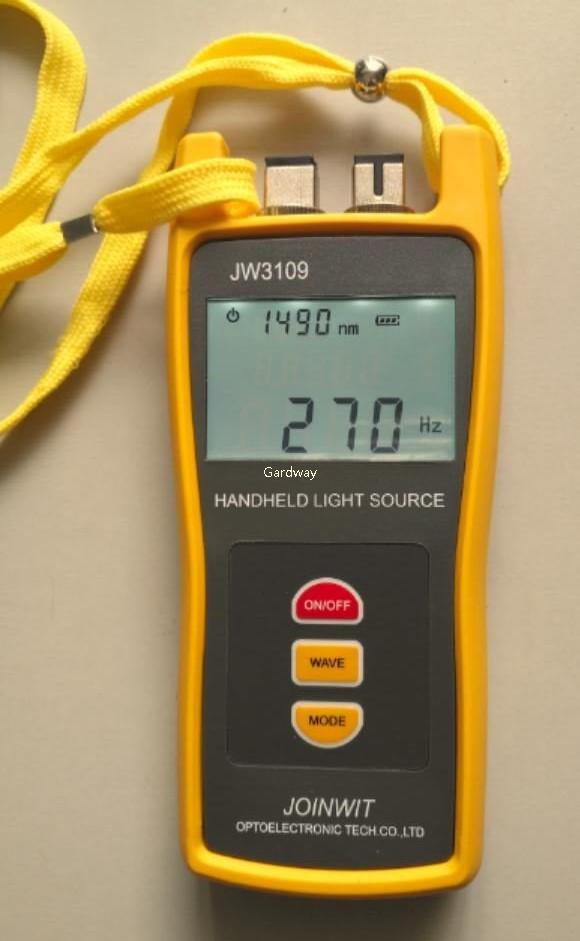 Features:
1)Provides 3 output wavelengths which are 1310/1490/1550nm
2)CW, 270Hz,1KHz,2KHz modulation output.
3)High stability of the output power
4)Stable output wavelength
5)Backlight LCD display supports night operation
6)Compact size and decent appearance
7)Large LCD, easy operation
8)Alternative 10 minutes Auto-off function conserving battery life
9)Mode: Single Mode
10)Optical Connector:
SC/APC (and interchangeable FC,ST) / AS WELL AS 2.5MM UNIVERSAL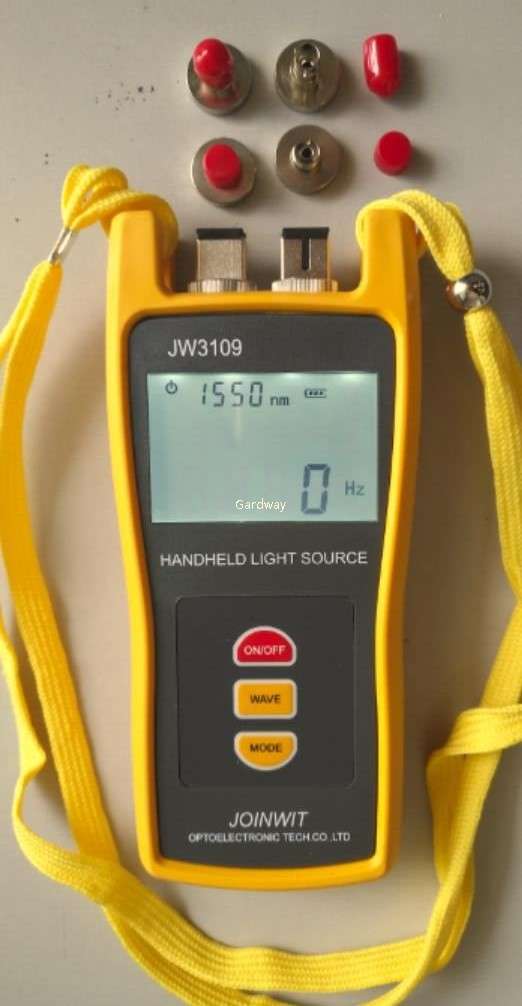 Specifications:
Wavelengths: 1310/1490/1550nm
Emitter Type: FP-LD,LED or others please specify
Typical Output Power (dBm): -7dBm for LD, -20dBm for LED
Spectral Width: 1. ≤10nm
Output Stability: ±0.05dB/15mins; ±0.1dB/ 8hours
Power Supply: Alkaline Battery 1.5V AA X 3(excluded)
Battery Operating Time: 45 hrs
Operating Temperature: -10~+60℃
Storage Temperature: -25~+70℃
Dimension: 175 x 82 x 33mm
Weight: 300G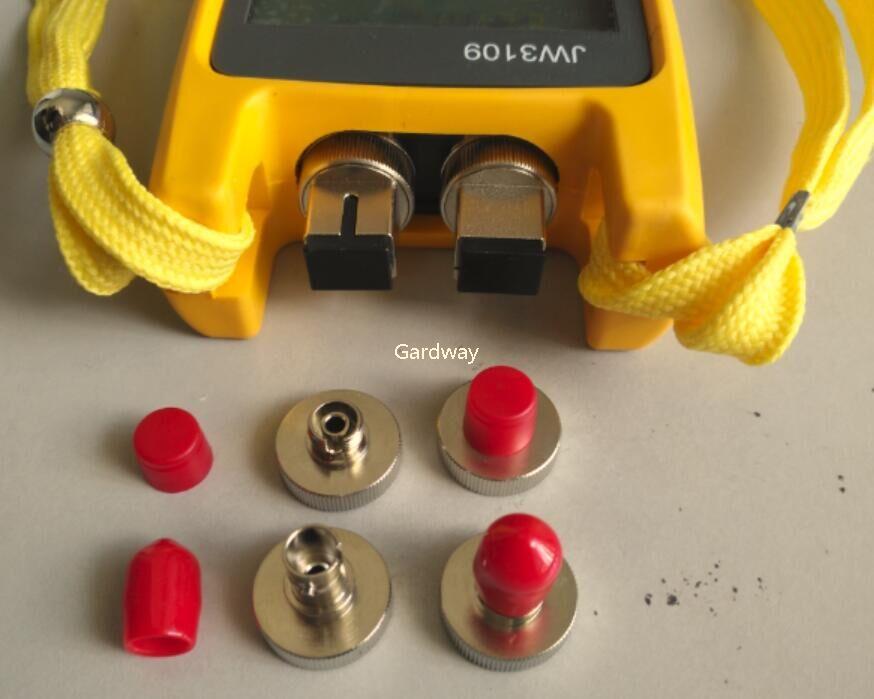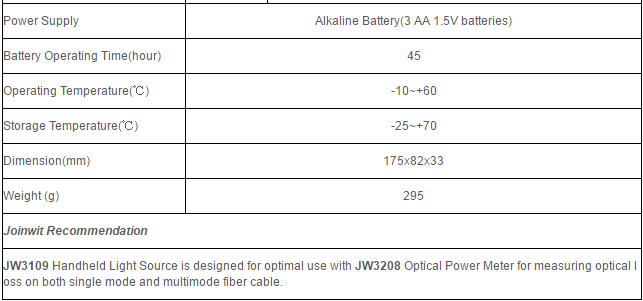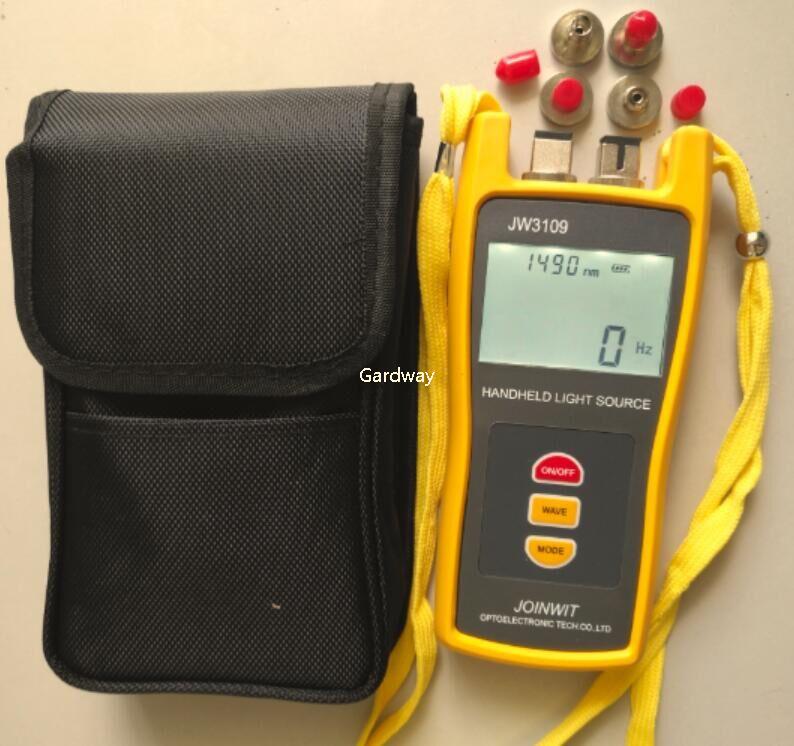 Applications:
Maintenance in Telecom,Maintenance CATV,Fiber Optic Lab Testing and Other Fiber Optic Measurements. Eg, Wavelength 1310nm (Voice)/1490(Data)/1550(Video) nm.

Package:
1)Optical Light Source JW3109 SM with 1310/1490/1550nm x 1
2)Connector
FC & ST x 1, SC x 2
3)Portable Bag
4)User Manual