Solar Power Bank 5000mAH Portable 2 x USB Charger
Waterproof Solar Power Bank 5000mAH Portable 2 x USB Charger with LED Light

5000mAh Portable Solar External Power Bank Backup Battery Charger For Samsung / iPhone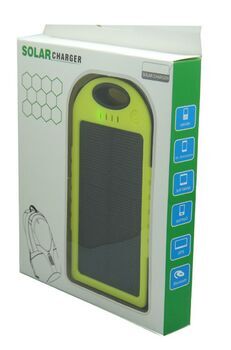 Model: ES500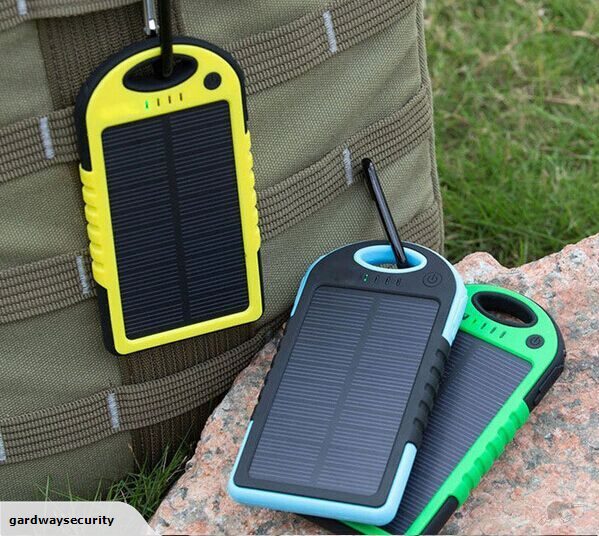 *2 USB Units Compatibility: Smartphones and other USB-enabled devices,Samsung, iPhone and most of Mobiles
*Power your device by Solar or Power Adapter (USB Micro)
*Long lasting High Capacity Power Bank
*Anywhere you can charge your power bank by solar.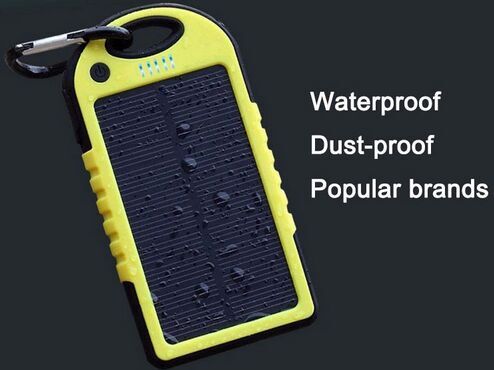 Features:
1)LED Lights
*LED Power Capacity indicator Light
Click one time it will be on and again Off
20%,40%,60%,80%,100% from left to right
*LED Torch Light
Click two times On and again Off .
2)Long service life, more than 800 times the charging and discharging.
3)The use of advanced intelligent protection chip, the overcharge protection, discharge protection, overload protection, short circuit protection,Leakage protection and five heavy security protection.
4)The lithium-ion polymer, long service life, more safety
5)Waterproof.
6)The power supply output plug in USB port for 2 devices at the same time, with charging mobile phone at anytime electric power demand, away from the power problems.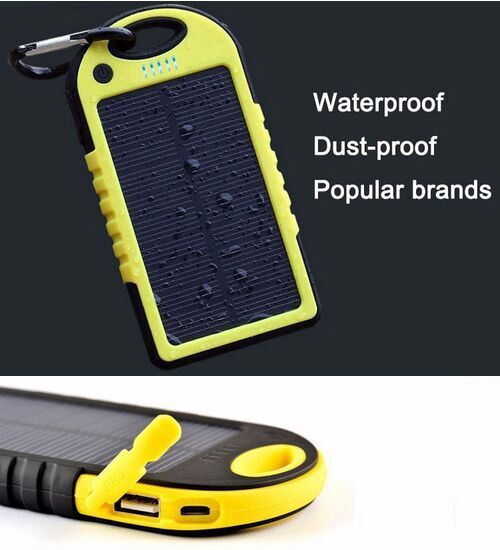 Specifications:
1)Mobile Power Bank with 2 x USB (output) and 1 x Micro USB (Charging input)
2)Battery Type: Li-polymer
3)Capacity: 5000mAh
4)Solar Charging: 5V200mA
5)Input: DC5V1A
6)Output: DC5V,2 x 1A
7)Colors: Yellow/Black
8)Solar PV Panel: 5V 300mA 1.5W
9)Solar conversing rate: 10~11%
10)Size: 142x75x13.6mm
11)Weight: 150g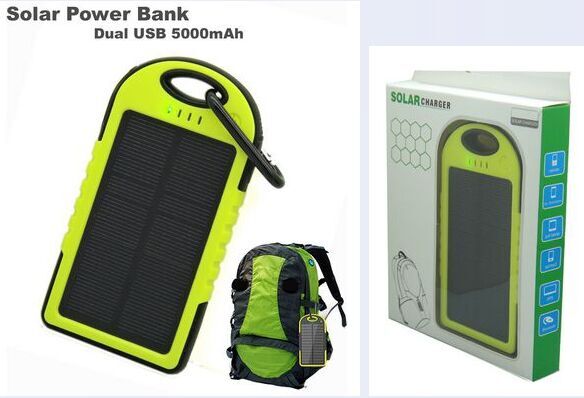 Package included:
1)Solar Power Bank 5000mAh with 2 USB and 1 Micro USB x 1
2)USB to Micro USB cable x 1.
3)Buckle x 1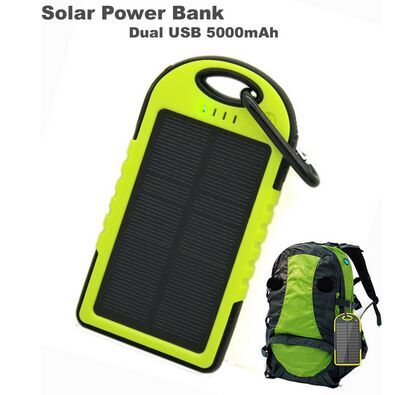 Note:
Color Optional: Blue,Green,etc.
Please confirm which color you like, otherwise we will dispatch at random.