Universal Wireless Remote Keyfobs & Controller Receiver KIT for both Garage Door and Automatic Gate
DIY Universal Wireless Remote Control Kit (Input DC/AC12V~24V) for Garage Door & automation Slide/Swing Gate System.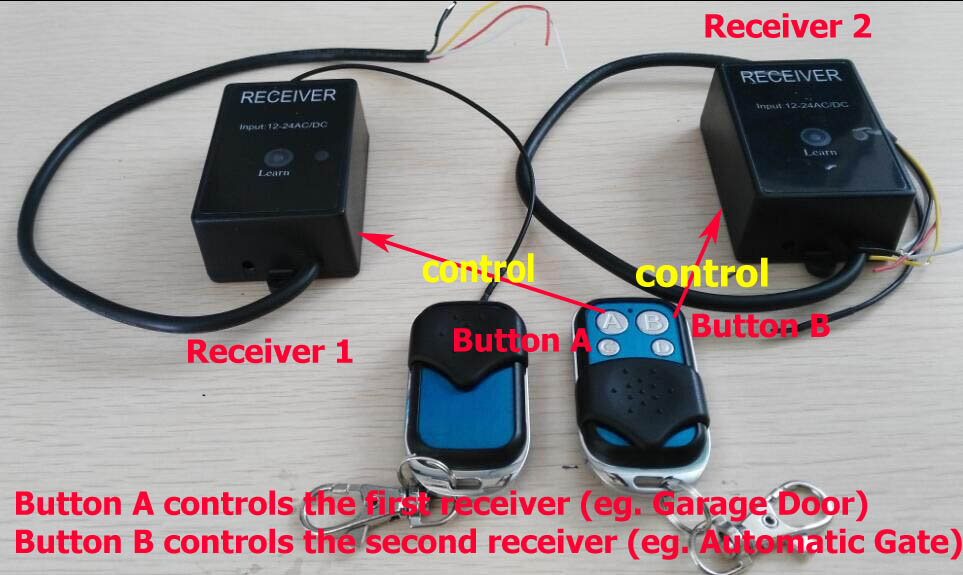 This 2 Remotes and add-on receiver can be used to replace any manufacturers remote as long as there is an "Emergency" switch or wired "Exit" in door switch (normal situation). It allows the existing remotes to operate in parallel too. Can be used to replace those hard to get the old remotes.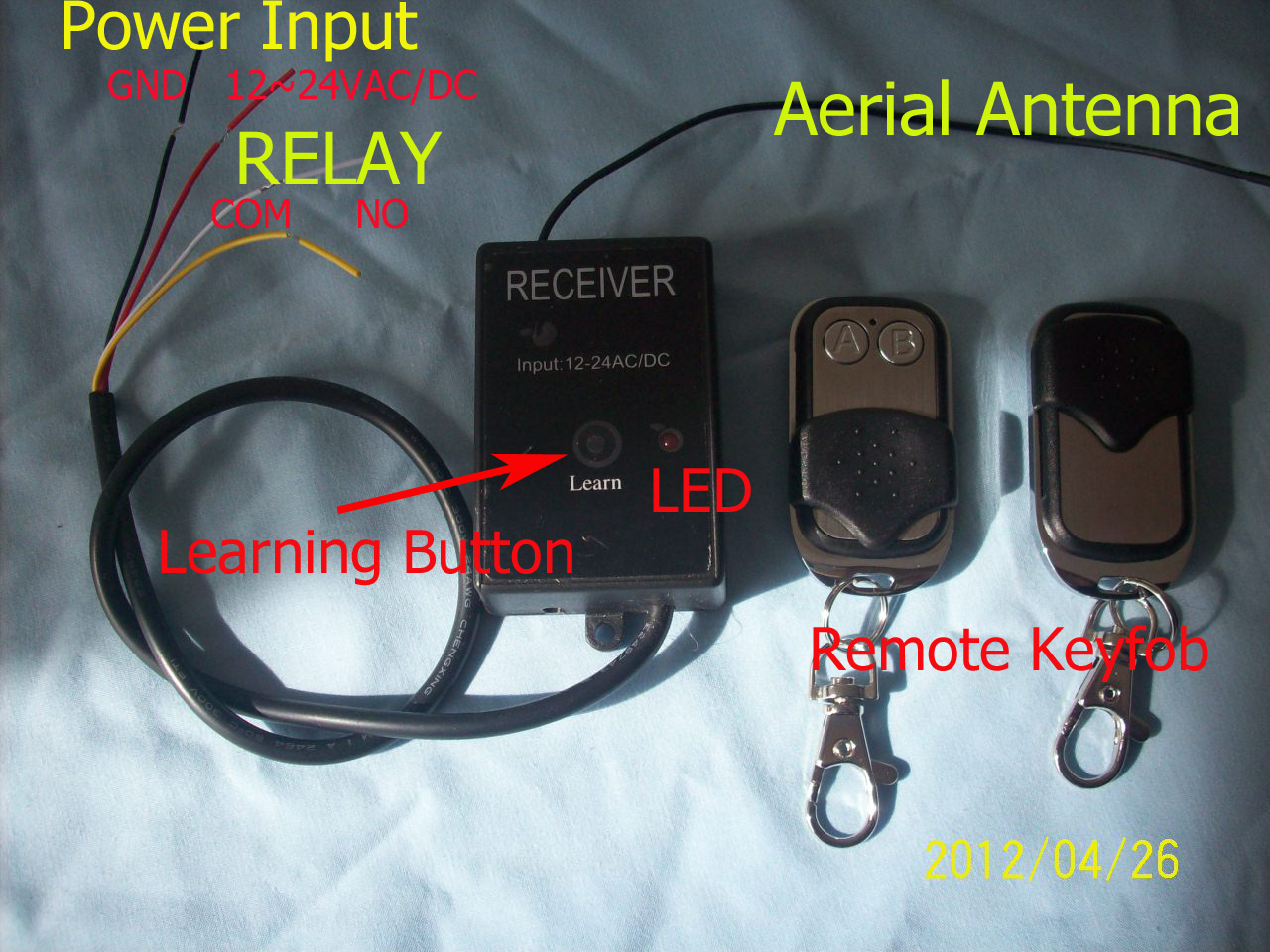 Features:
1)Input: DC/AC12V~24V;
2)Distance: 80 Meters;
3)Frequency: 433MHz;
4)Receiver size: 60 x 40 x 25(mm);
5)Rolling Code Mode,more safer and reliable;
6)Learning Encode,easy Match or remove keyfobs from system.
7)Relay Output: Voltage-free NO,Com.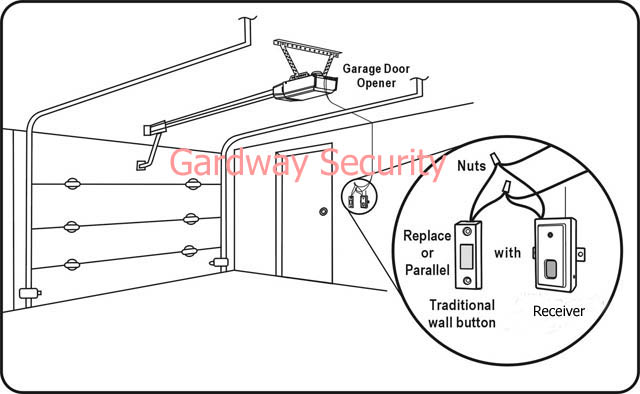 Application:
Garage Door,Automation Electric Gate sliding or Swing,Alarm,Control,Home automation.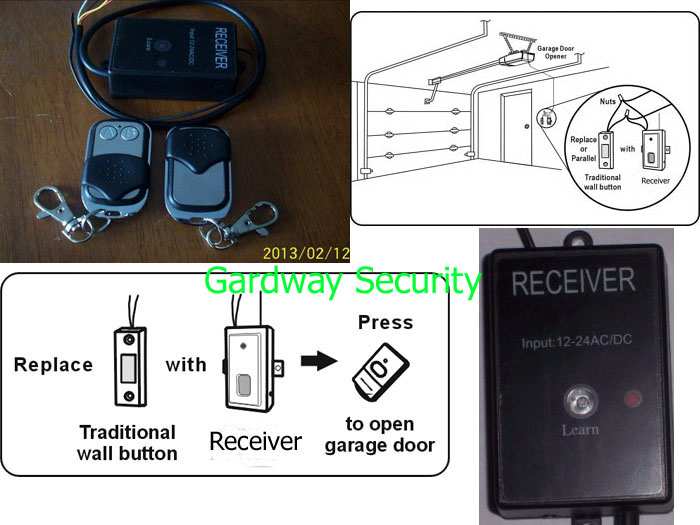 Wiring Connection:
1)Power Supply
*BLACK WIRE: GND;
*RED WIRE: DC/AC12VDC~24V;
2)Relay Output
*YELLOW WIRE: Com(Relay Com) or NO(Relay Voltage-free Normally Open Contact);
*WHITE WIRE: NO(Relay Voltage-free Normally Open Contact) or Com(Relay Com).

For Garage Door Opener
*NO(Relay) on Receiver wiring to Door Control Button;
*Com(Relay) on Receiver wiring to Com.
For automation Gate Operator (Slide or Swing)
*NO(Relay) on Receiver wiring to OSC(Start or Open/Start/Close);
*Com(Relay Com) on Receiver wiring to Com.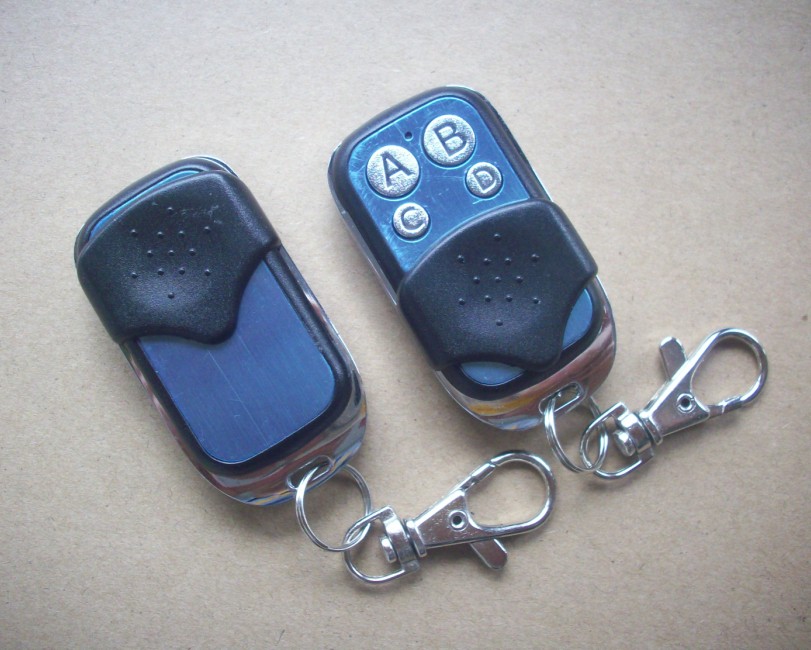 What includes:
1)Remote Control keyfob with Battery x 2;
2)Wireless Receiver Unit x 2;
3)User Instruction.

Note:
This is a wireless remote & receiver kit with two button controlling two outputs independently. the output keeps on when button is pushed and released when not pressed. Two outputs are separate and two Relays.