Aiphone JO series 7" touch button video intercom KIT
Door Entry Security
Model: AI-JOS-1A/AI-JOS-1V/AI-JOS-1F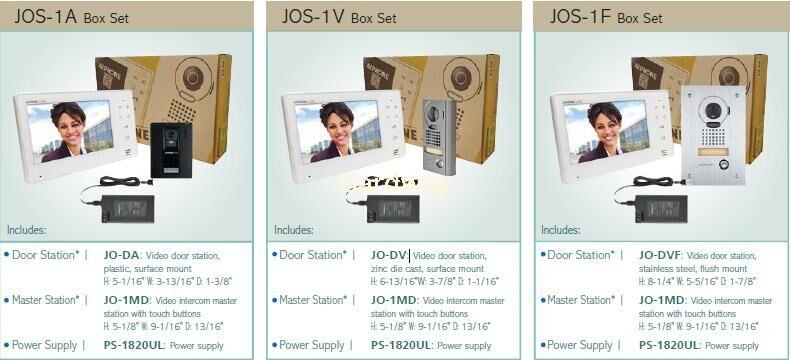 Surface or Flush Mounting
Video Intercom
Slim Design
7" Screen
HANDS-FREE COLOR VIDEO INTERCOM
1.Features:

• Touch Buttons
A light touch is all that is required to control the system
• Improved Picture Quality
New door station camera provides clear visitor images for reliable identifi cation
• Elegant Styling
Sleek design matches home or business decors
• Cost Effective
A quality solution at a reasonable price
• 2-Conductor Wiring
Can be installed using existing doorbell wire
2.Control with Touch Buttons
• Monitor
Discreetly view entrances to view possible disturbances
• Volume
Select communication and door call-in volume
• LCD Adjustment
Select screen brightness
• Secondary Device
Control optional devices, such as exterior lights, gates, etc.
• Door Release
Easily unlock a door or an entrance
• Hands-Free Communication
Touch to activate hands-free VOX communication or press and hold to switch to PTT mode

3.Components
• Door Station
For AI-JOS-1A, Door Station JO-DA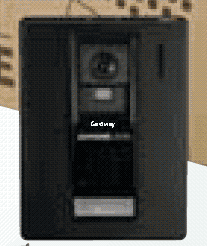 For AI-JOS-1V,Door Station JO-DV
For AI-JOS-1F,Door Station JO-DVF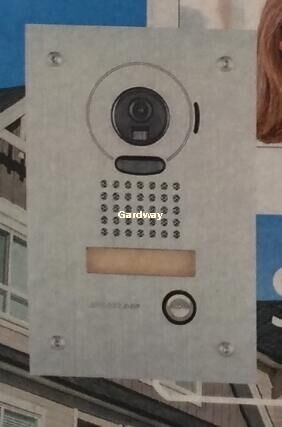 Video door station,stainless steel, flush mount, H: 8-1/4" W: 5-5/16" D: 1-7/8"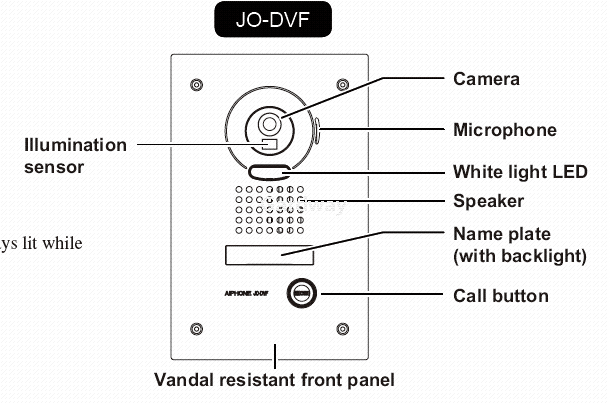 • Master Station JO-1MD

Video intercom master station with touch buttons H: 5-1/8" W: 9-1/16" D: 13/16"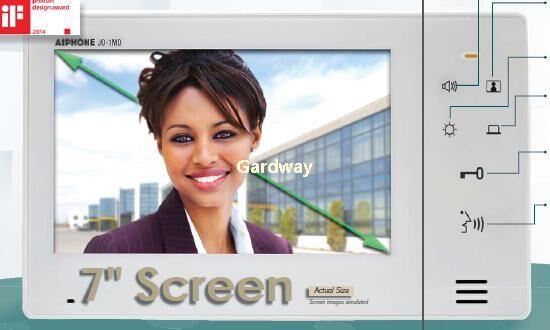 • Power Supply
PS-1820UL

Model: AI-JOS-1A

Model: AI-JOS-1V

Model: AI-JOS-1F

Applications:
Perfect for Offices
The JO Series helps to identify visitors, colleagues, appointments, or potential threats at an entrance.
Stylish for Homes
Security, convenience, and style all rolled into one! The contemporary design complements today's homes.

Package Includes:

• Video door station JO-DA or JO-DV or JO-DVF x 1
• Video intercom master station with touch buttons JO-1MD x 1
• Power Supply 1820UL x 1