Wireless Remote Control Transmitter & Receiver Transceiver KIT
Model: Warning02

*DIY

*Wireless between Transmitter and Receiver

*Easy Control
Transmitter (DC12V)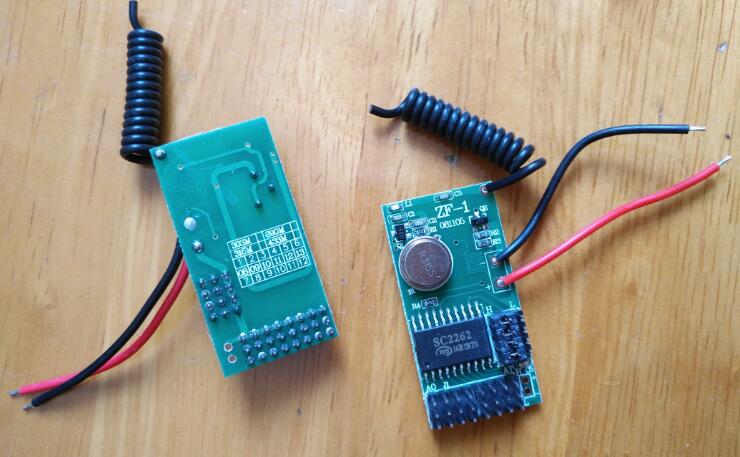 Features:
1)Work Mode:
Self locking/Momentary(default)/Interlock
Wireless Transmitter & Receiver: DC12V
3)Remote Range: 100M max
Application:

Alarm System, Remote Control, Wireless Siren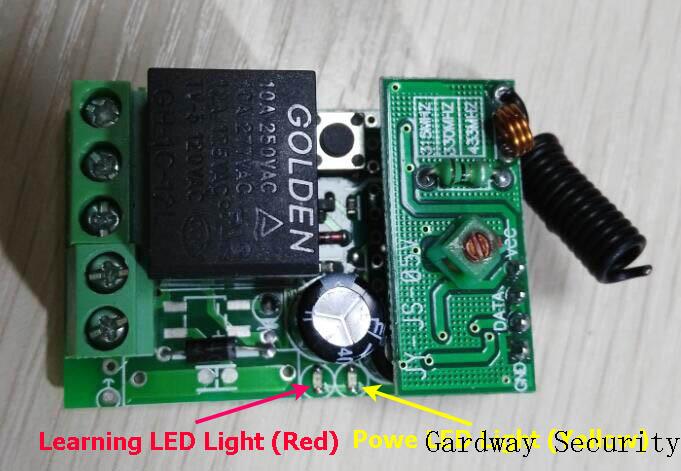 Encoding and cancel:
1) 2 LED Lights on receiver
Power LED Light: Yellow LED light (Right)
Learning LED Light: Red LED light (Left)
When power on, Yellow LED light turns on and the Red LED light will flash very slowly.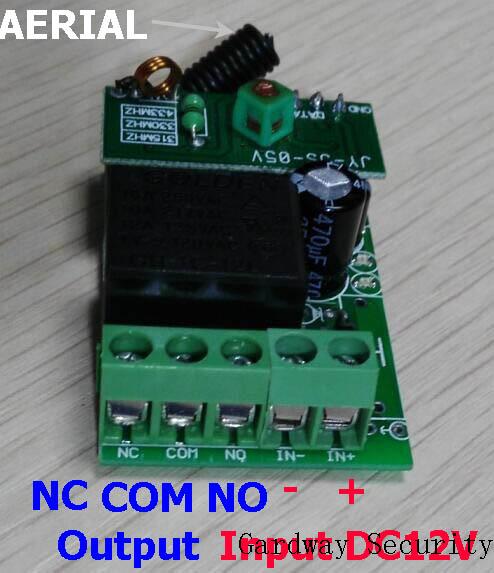 2) Cancel

Pressthe Learning-button on the receiver the Red LED light will be on, and continueto hold for about 5 seconds, the Red LED light will be off.

That will remove all the encoded remote keyfobs.
3) Working Mode

Afterabove steps, don't release (continue to hold Learning-button)
the Red LED light will flash one time, then 2 times, then 3 times
3.1)When flash one time, release
Self locking Working Mode
3.2)When flash 2 times, release
Momentary Working Mode (at default,recommended)
3.3)When flash 3 times, release
Interlock Working Mode
4)Encoding
Learning Encoded for keyfobs after finishing (or at default) working mode.
Press and hold the Learning-button for about 2 seconds again, the Red LED light will be on,then release and Power on DC12V the Transmitter , the red LED light will flash two times, it means Encoding is successful. It's finished when LED lightsgo normal.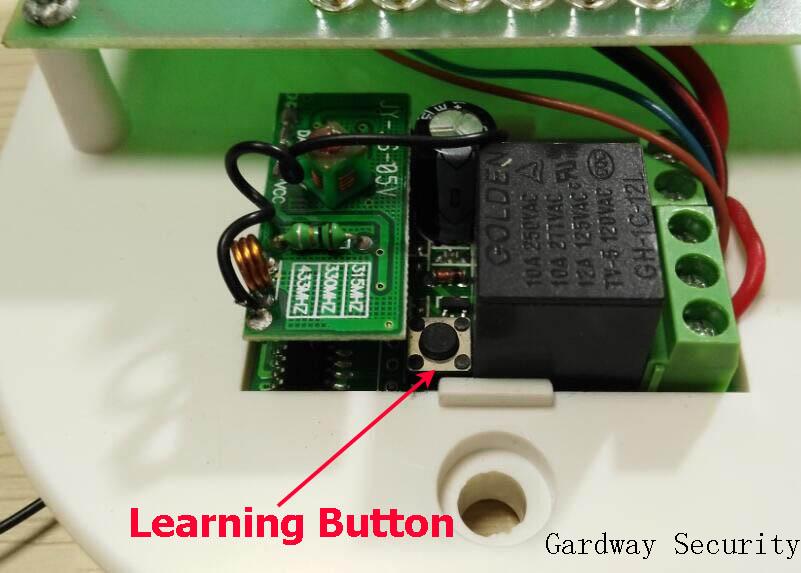 Package:

1)Wireless Receiver x 1
2)Wireless Transmitter x 1
SKU: ANZE2016116B