Wireless Solar infrared Photoelectric Beam Detectors & its wireless receiver
Solar Wireless infrared Photoelectric Beam Detector
Model: GWA100SW1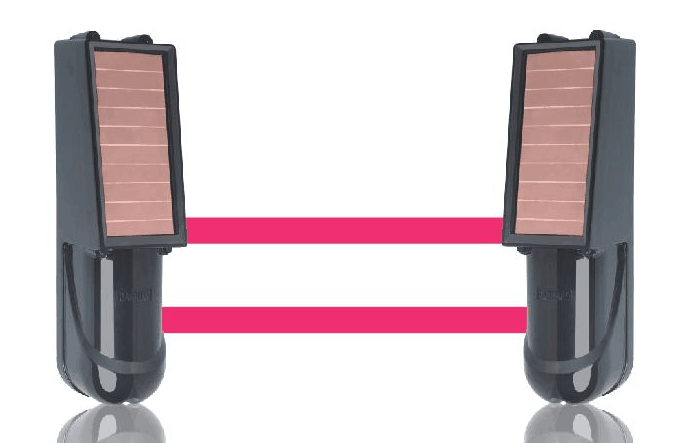 *Beams & Receiver Complete KIT
*Solar beams, no power required
*Wholly wireless (between beams and receiver), no wiring required
*Wireless Receiver Relay Outputs NC/NO/Com Optional
The solar wireless infrared photoelectric beam detector make you so safe and convinient.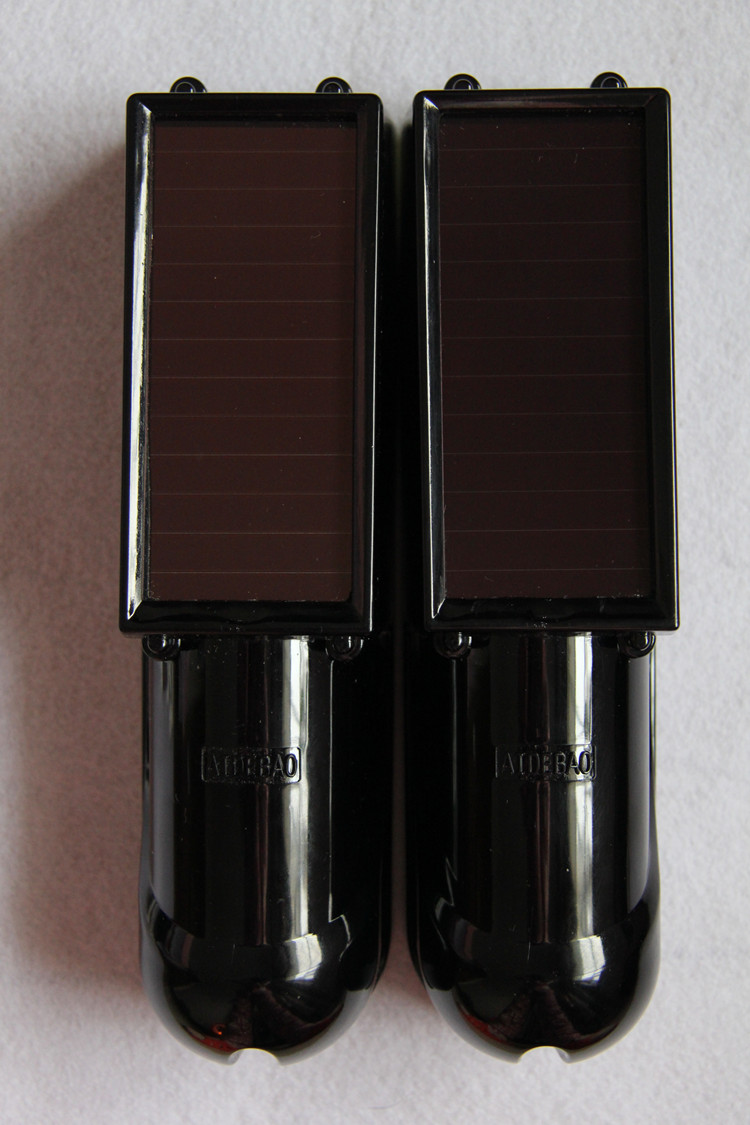 1.Wireless solar beams
Features:
1)Tamper protect
2)No need to replace batteries
3)Easy o install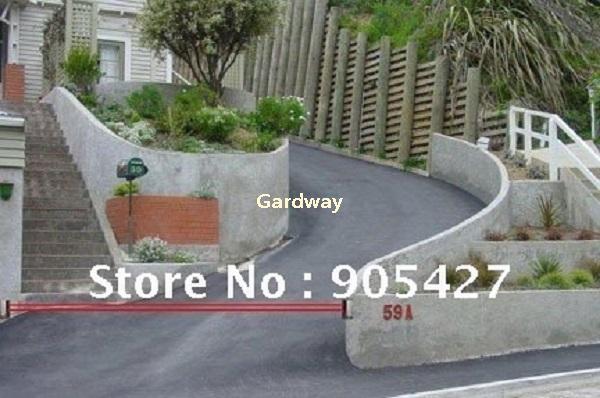 Specifications:
1)Alert state can be set/reset by a wireless remote controller
2)Unqiue design,revolutionary in long distance guarding zone
3)Power input is from solar energy
4)No cable wire,no need to replace batteries,no maintenance,easy to install or removesuitable for different situations.
5)Tamper protected
6)Mounting: wall or pole mounting
7)Complete wireless,24 hours protection
8)Digital frequency convert technology,so avoid interference
9)Ratory optical axis beam adjust.
10)2 beams simultaneous to avoid false trigger
11)Low power consumotion,working without sunlight for more than 15 days
12)Distance between beams within 100M
13)2 x Rechargeable Lithium Batteries 3.7V (included)
14)Temperature: -25C ~ +55C
15)Responce Time: 35~700msec
16)Light Sources: Long Wave IR LED 2 Beams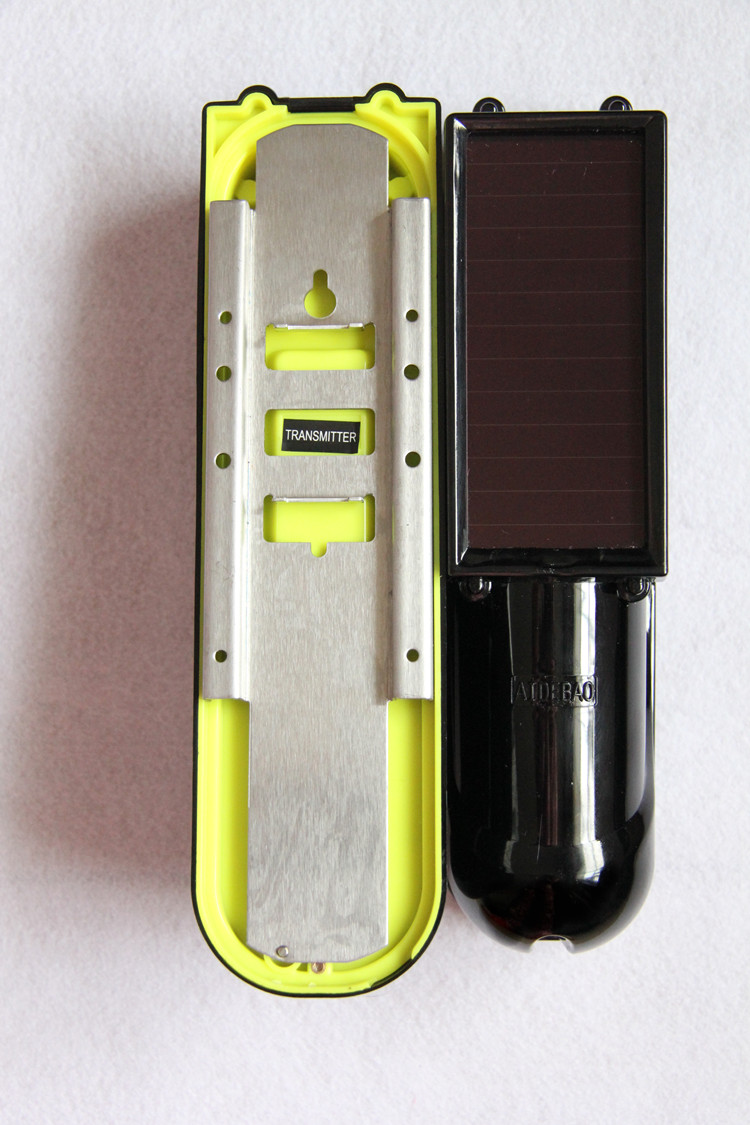 2. Wireless Receiver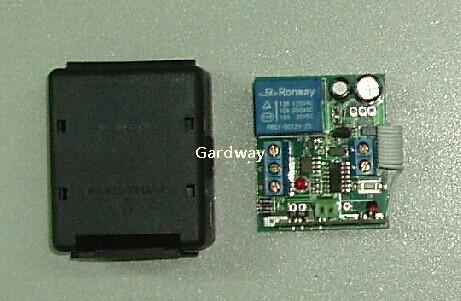 Features:
1) Simple installation;
2) Learning code, easy to encode;
3) Impossible to copy by thief (smart code blocking)
4) Wireless Control;
5) Remote keyfob, water-proof;
6) Compact Size Remote Controls;
7) Range: 100 meters max;
8) Frequency: 315/433MHz;
9) Relay Output: Voltage-free NC, NO, Common.

Specifications:
1) Range: 100 meters;
2) Input: DC12V
3) Channels: 1
4) Signal coding: 4 bits
5) Static current: = 6mA
6) Sensitivity: > = -95dB
7) Frequency: 315/433 MHz
8) Working modes: Momentary / Self-Latched / Toggle.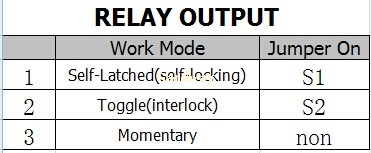 Wiring:
1) VCC: DC12VDC;
2) GND: GND;
3) K: NO (Relay Voltage-free Normally-Open Contact, no polarity);
4) G: COM (Relay Common);
5) B: NC (Relay Voltage-free Normally-Close Contact, no polarity).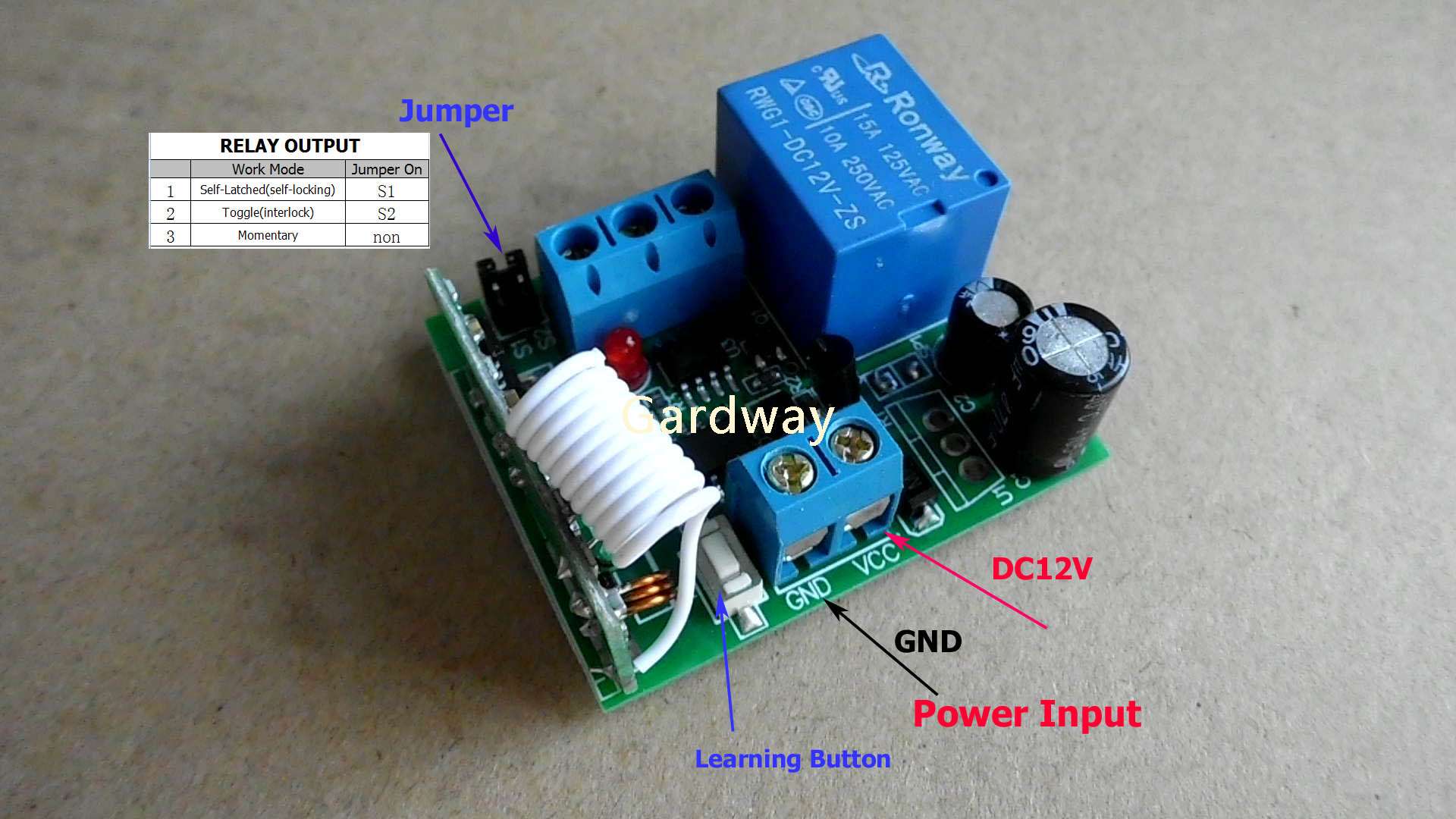 Program:
1. Working Mode
1) Self-Latching (by one key);
2) Mutual-toggle (One key open, another close);
3) Momentary.
2. How to choose Working Mode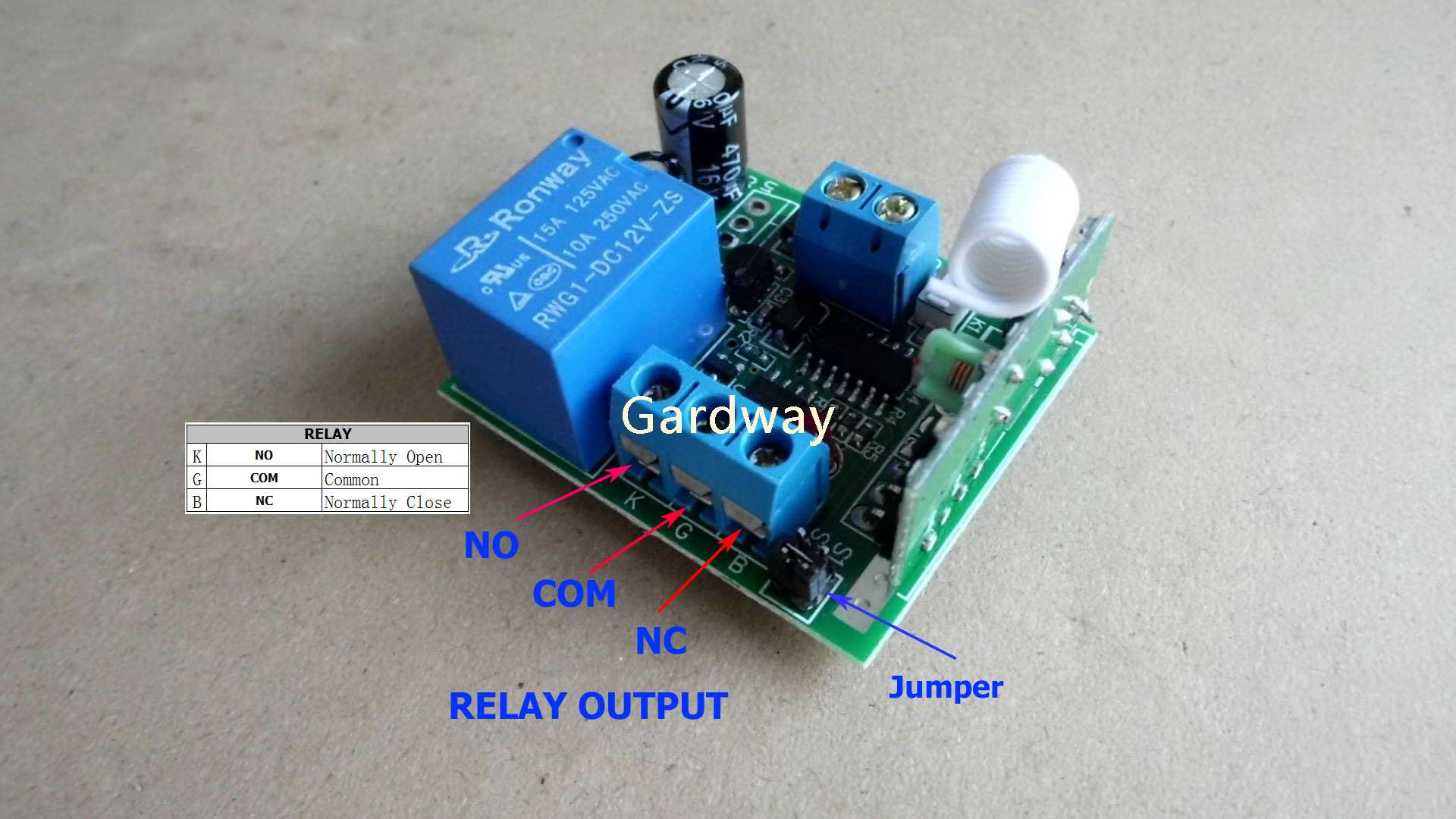 3. Package included:
1)Solar Wireless infrared Photoelectric Beam Detector x 1 Pair
(one solar Transmitter and one solar Receiver)
2)Wireless Receiver & Cover x 1

Installations:

1)Screw Driver

2)Pull out

3)Take off the Insulation slices

Trigger: