Visual Fault Locator Fiber Optical Laser Tracer Tester Red Pen 650nM 5/10/20/30mW Light Source
RY3103 650nm 10mw Visual Fault Locator Fiber Optic Laser Tracer Tester
Optical Fiber Red Pen 650nM 5/10/20/30mW Light Source
Model: RY3103M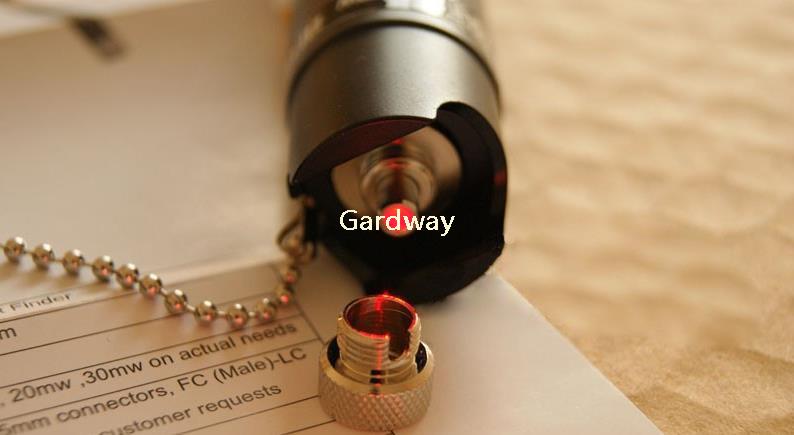 Features:
1)Compact size and light weight, suitable for field testing
2)Battery: ALKALINE BATTERY AA x 2 (excluded)
3)Special laser head structural design, their laser trailing the accident device damages
4)Battery Life: 60Hrs (1mW)
5)Ultra long working time, can guarantee the 1mw / 650nm laser continuous use 60 hours
6)Adopt 2.5mm general adapter, circumscribing fc-lc adapter convert adapter lc head can use
7)Low battery alarm circuit, battery energy before empty inform the user battery replacement
8)Special laser driver circuit, guarantee laser at the lowest allowed battery coulant its constant power output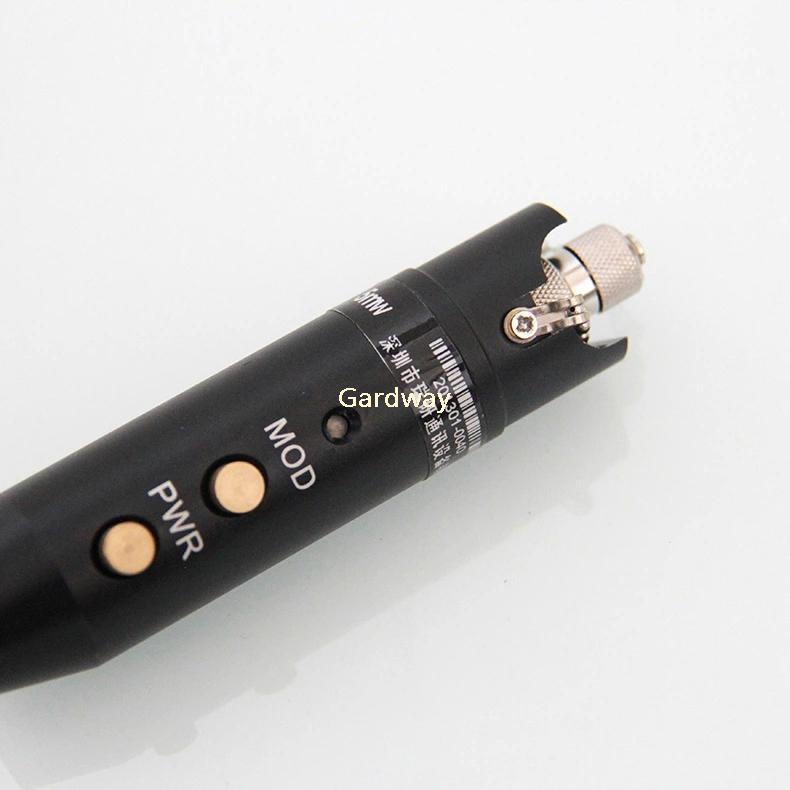 Specifications:
1)Output Power
5mW for RY3103M-5 (5KM), 10mW for RY3103M-10(10KM),20mW for RY3103M-20(20KM), 30mW for RY3103M-30(30KM)
2)Wavelength: 650±10nM
3)Laser type fp-ld
4)Output power ( mw ): 1/5/10/20/30
5)Modulation: cw or modulation
6)Frequency modulation: 2 - 3
7)Fiber Adapter Connector:
2.5mm Universal + FC Adapter
8)Operating Temperature: 0~+60C
9)Storage Temp: -20~+70C
10)Size: 15x180mm
11)Weight: 120g

Applications:
Maintenance in Telecom
Maintenance CATV
Fiber Optic Lab Testing
Other Fiber Optic Measurements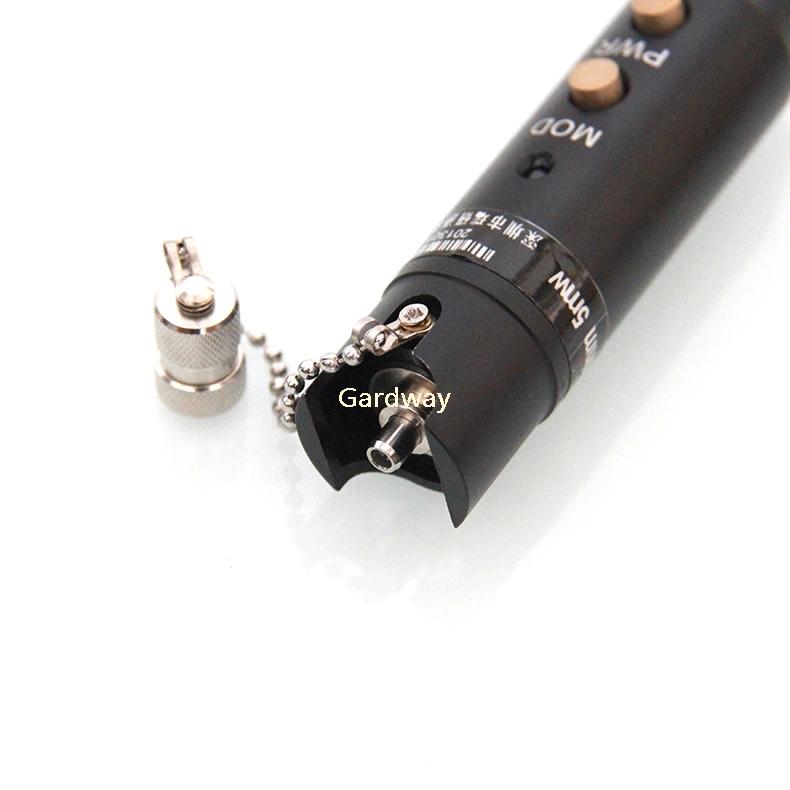 Operations:
1)Battery Polar error may cause the device is not working,even damage,so install the batteries correctly according to the icon.
2)Toggle the switch up to CW mode,down to GLINT Mode (f-1Hz).
3)When the switch stay in the middle,the power will be off.
4)Remove the batteries from battery slot when the device is not used for a long time.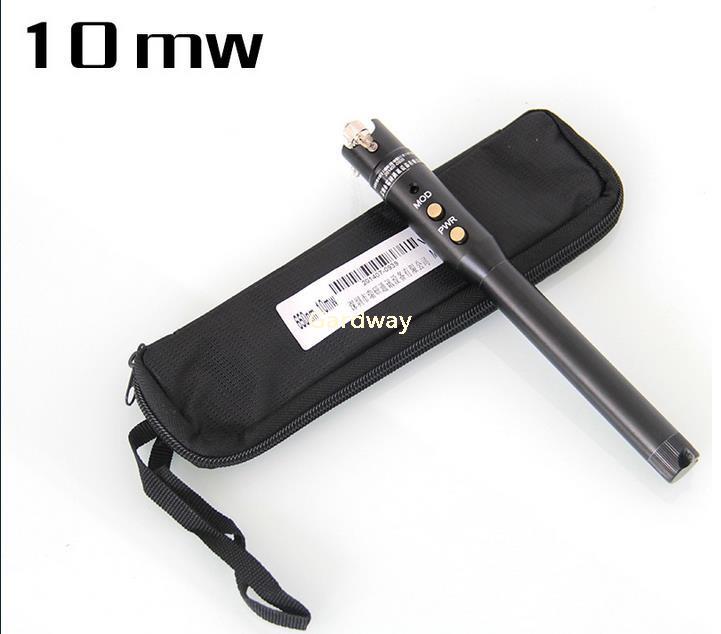 Package:
1)Optical Fiber Red Pen 650nM 10mW x 1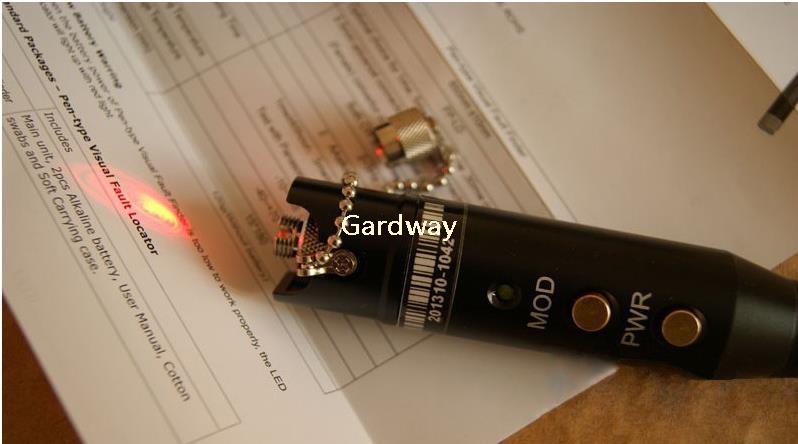 Note:
1)Model RY3103M has 5 types:
RY3103M-1 (1mW),RY3103M-5 (5mW),RY3103M-10 (10mW) and RY3103M-20 (20mW),RY3103M-30 (30mW)
2)Warning: Please do not look steadily at the laser light when the locator is on, for protecting your eyes.