Waterproof DC/DC Converter Regulator 12V Step up to 24V
Waterproof DC-DC Voltage Regulator Boost Converter from DC12V to DC24V2A/3A/5A/8A/10A/12A/15A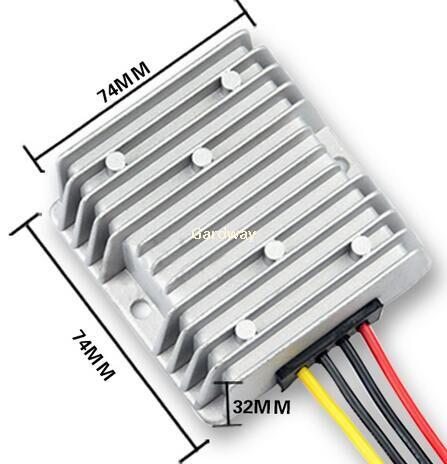 Model: 122402/122403/122405/122408/122410/122412/122415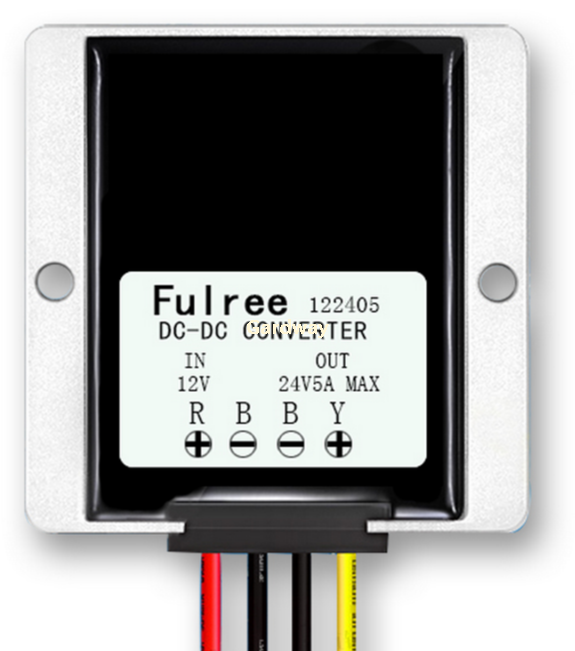 DC Converter DC 12V(10V-20V) Step Up 24V Waterproof Boost Power Supply Module Car Power Supply Adapter Voltage Regulator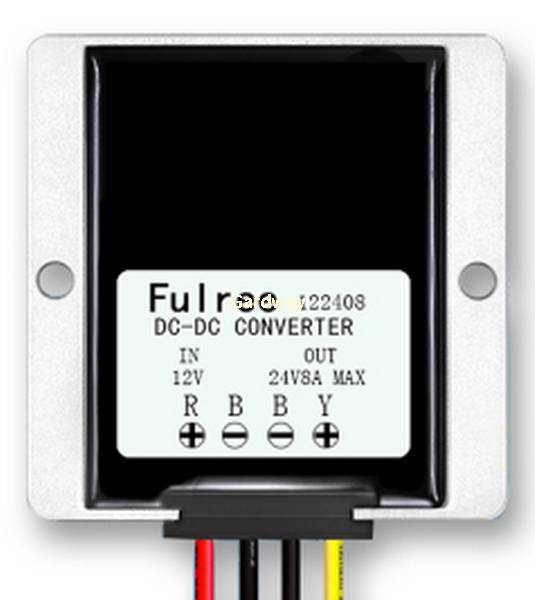 High quality DC/DC Converter Regulator 12V Step-up to 24V
Car Power Supply Module DC 12V(10~20V) to 24V Boost Converter/Voltage Regulator/Power Converter/Adapter/Driver Module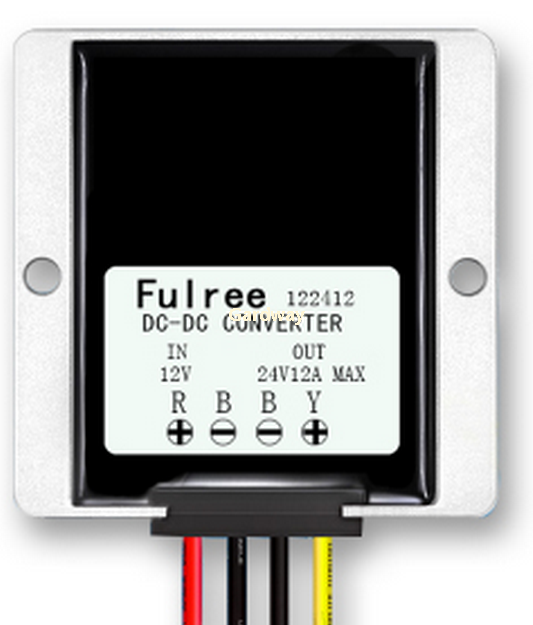 Features:
1.Synchronous rectification, conversion rate is 96% with very low heat.
2.Auto protect over voltage, over current, over temperature, short circuit, ,can work in normal condition when restored.
3.Input Voltage: DC 12V(10-20V) . output parameter : DC24V
4.Output Current: 2A/3A/5A/8A/10A/12A/15A
5.Output Power: 48W,72W,120W,192W,240W,288W,360W
7.Working temperature: (-40°C-80°C)
8.full load temperature rise: 45°C
9.Size(mm): 74 x 74 x 32
10.weight: 0.29Kg
11. Aluminum Shell,
12.Protection Grade: IP67
waterproof
13.epoxy potting, seismic, water, moisture, dust, long term stable and reliable quality.
thin, small size, high efficiency, easy installation.Aluminum alloy Shell waterproof ,quality is stable and reliable.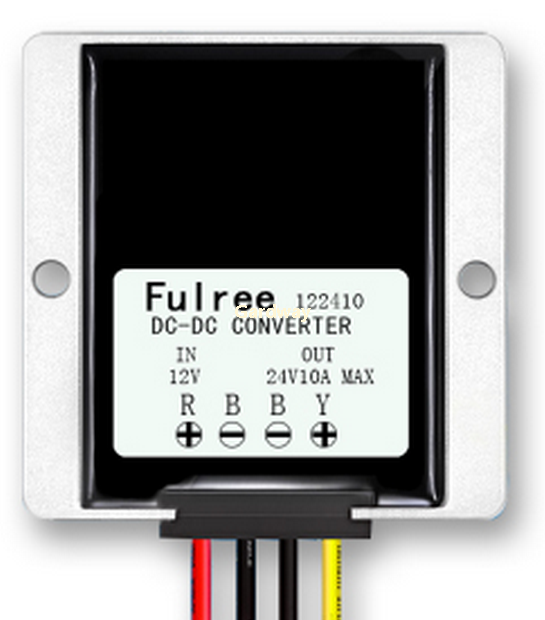 Application:
car alarm, radio, walkie talkie, motor, audio, navigation, monitoring, vehicle mounted LED display screen, air conditioning, electric fan, solar energy, photovoltaic energy, DVD, LED lights, motors, pumps, and industrial electrical equipment, etc.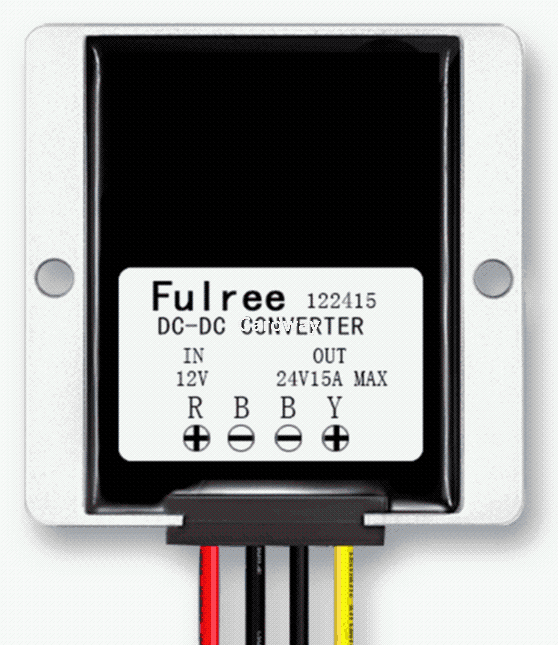 Package:
Waterproof DC/DC Converter Regulator 12V Step up to 24V x 1