Voltage Regulator Boost Converter from DC12V to DC19V/48V/75V
Model: B1219/B1248/B1275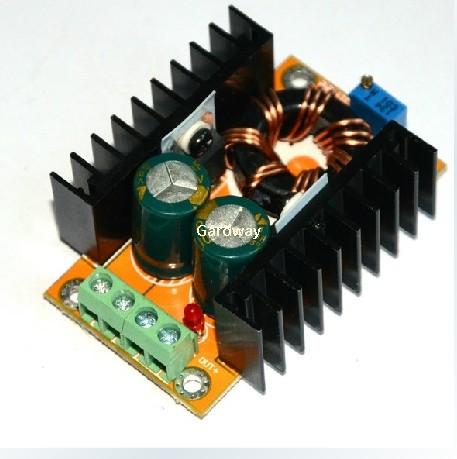 DC/DC Voltage Regulator Boost Converter from DC12V(10~32V) to 19V(12-35V) / 48V(36-60V) / 75V(60~95V) Adjustable Step-Up / DIY Car Power Supply Charger
DC/DC Boost Converter DC 12V to DC19V/48V/75V Adjustable Step-Up Voltage Regulator
DIY Car Power Supply Charger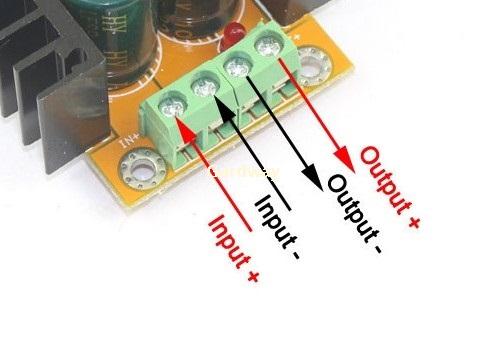 Feature:
1)Module Properties: non-isolated step-up module (BOOST)
2)Input voltage: DC12V(DC10~32V)
3)Input Current: 16A(MAX) (Please enhance heat dissipation if over 10A )
4)Output voltage:
19V(12-35V) / 48V(36-60V) / 75V(60~95V) (continuously adjustable)
5)Output Current: 10A / 5A / 2A (max)
6)Output power:
natural cooling 100W/82W/70W (max), enhance heat dissipation 150W/129W/100W (max)
7)Output Ripple: 2% (MAX) 20M Bandwidth
8)Operating temperature: Industrial grade (-40 °C to +85 °C) (ambient temperature exceeds 40 °c, please lower power use, or enhance heat dissipation)
9)Full load temperature rise: 45 °C
10)No-load current: Typical 25mA/25mA/35mA
11)Voltage regulation: ± 0.5%
12)Dynamic response speed: 5% 200uS
13)Short circuit protection: None (Please install fuse or protective circuit at the input port)
14)Input Reverse Polarity Protection: None ( please series diode at the input port )
15)Size: 65 (L) x 37 (W) x 23.5 (H) mm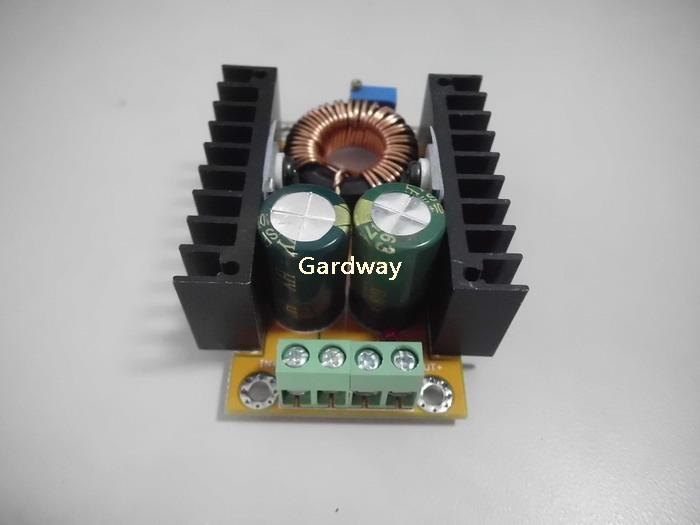 Application:
1)DIY a output adjustable car power supply.
2)DIY a charger, for example, step up 12V power supply to charge a DC19V/48V/75V battery
3)Power for electric device
4)Solar battery charger for electric vehicles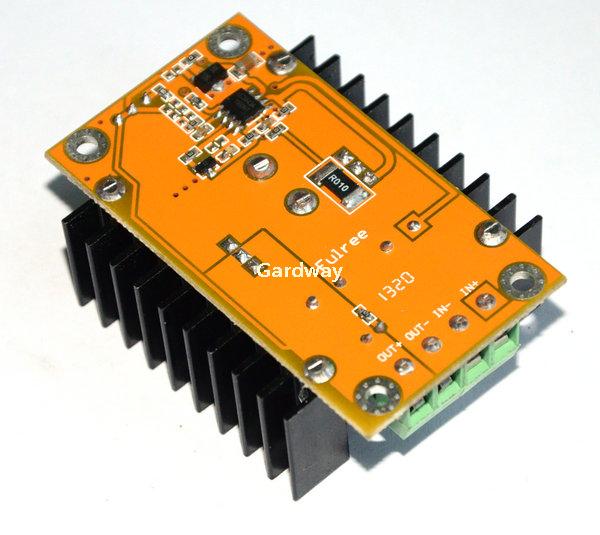 Package:
1 x Voltage Regulator Boost Converter from DC12V to DC19V/48V/75V
Note:
1)When module work at high power, high temperature, please enhance heatsink/install fan.
2)please make sure that the heatsink temperature do not exceed 80 °C.
3)Input can not be reverse connection. output can not be short-circuit
4)12V battery output can not less than 10.5V