DC to DC Converter voltage Regulator 12V/24V to 5V 1.5A with USB
DC to DC Converter Board voltage Regulator Step Down Module from Input: 8~35 volt to Output: 5 volt,DC Power Adaptor

Model: C3005U(USB)
Two tyeps:
1)Model: C3005U(USB)1, UBS output with Fixing Hole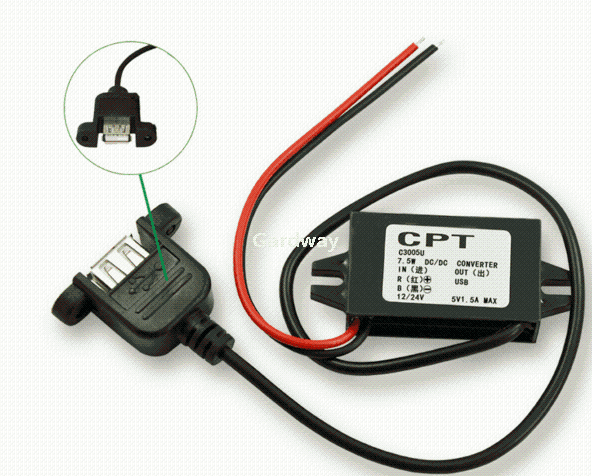 2)Model: C3005U(USB)2, UBS output without Fixing Hole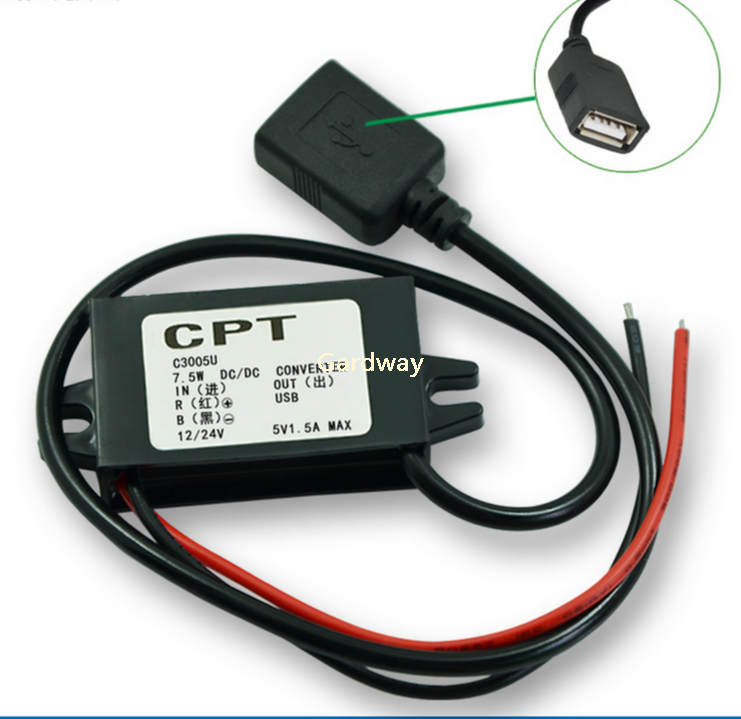 Compact DC-DC Step-Down Converter Module. The output voltage is not adjustable. Ideal for any electronics project like car, e-bike and laptop. overcurrent protection, short-circuit protection.
overcurrent protection
A neat little voltage regulator designed and built to our own specification for use with 5 Volt DC products.
Features:
1)Input Voltage: DC12V(8~35V);
2)Output Voltage: DC5V, 1.5A max;
3)protection
Over-voltage protection
Over-current protection
Overheat protection
Short-circuit protection
4)Conversion efficiency: 96%
5)Size: 46 x 27 x 14mm.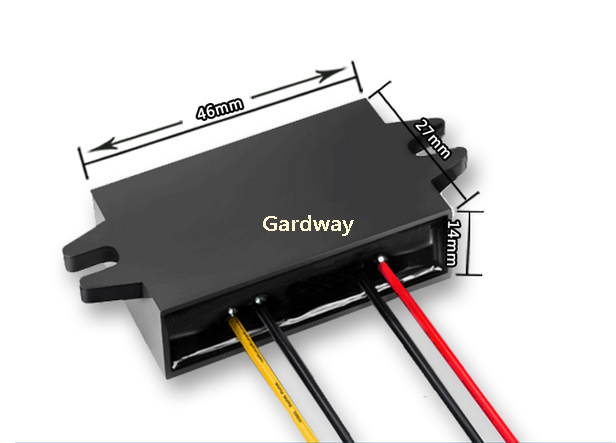 Package:

1 x DC to DC Converter voltage Regulator 12/24V to 5V 1.5A with USB x 1
NOTE:

Please confirm which type you need, otherwise we send at random.