10W Solar Panel Module With 5 Meter Wire
Model: GP010PA

Features:
1)Environmental and reliable, long life span.
2)High efficiency and excellent performance

3)Lightweight, convenient to carry.
4)Waterproof on the surface.
5)Easy to install.
6)come with 5M cable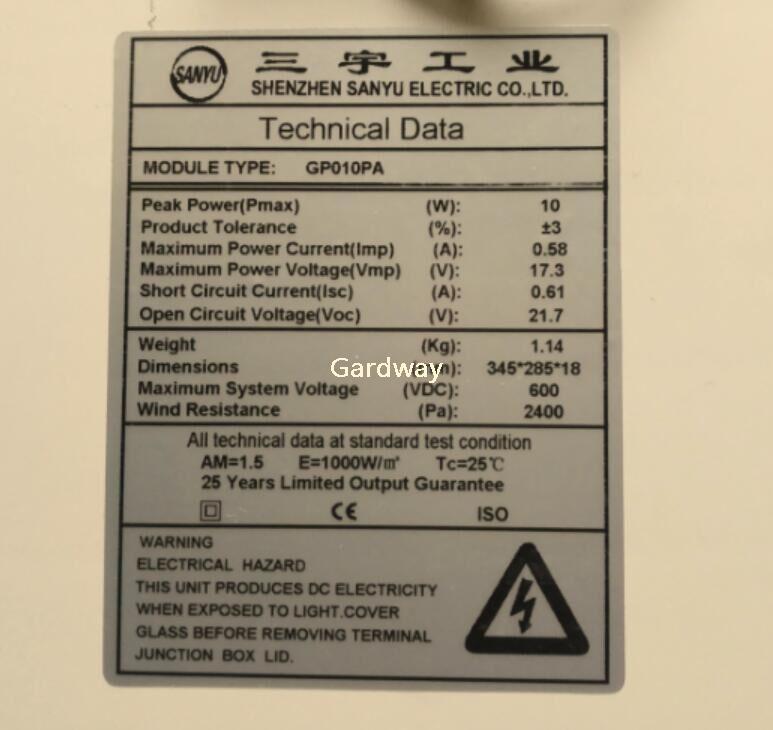 Specification:
Peak Power (Pmax): 10W
Output Tolerance: ±3%
Peak current(Imp) : 0.58A
Peak voltage(Vmp): 17.3V

Short circuit current(Isc): 0.61A

Open-circuit voltage(Voc): 21.7V

Weight: 1.14KG

Dimension: 345*285*18mm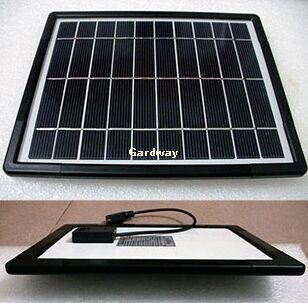 Applications:
Suitable for a variety of equipments, emergency lights, advertising lights, traffic lights, electric fans, solar water pumps, motorbike, boat, etc.
Family lamp power supply, such as camping light, garden light etc.
Living power,Agricultural electricity, such as irrigation etc.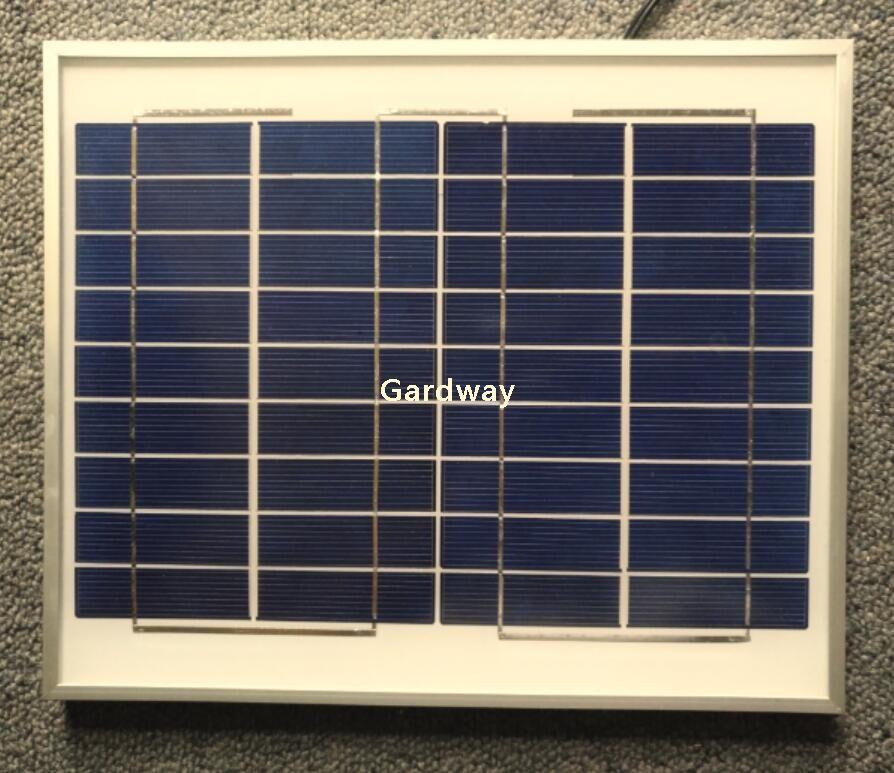 Package:
10W Solar Panel Module With 5 Meter Wire x 1