HDMI extender 60m by single Cat5e/6 cable 3D 1080P 60 meters single utp Cat5E/6 HDMI Extender,Support 3D, Full HD 1080P/60Hz
Model: HDMI60M01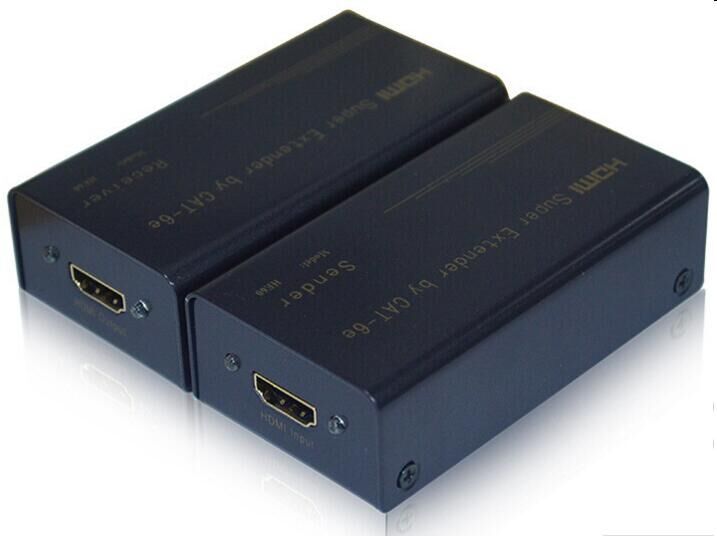 60M HDMI Extender by Single cat5e/6 Cable,Use Signal UTP cable up to 60M,Support 1080P 3D,Network HDTV Adapter (Sender+Receiver)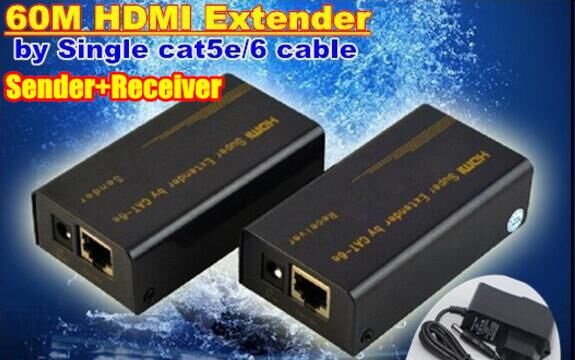 The HDMI Extender use cat-6(recommended) cables up to 60 metres instead of HDMI cable to transmit high definition signal, for cutting down cost. Long distance transmission of high definition is very difficult because HDMI cable is very expensive and infrequent. The Extender is designed to supply for long distance transmission of high definition signal.
Hdmi extender cat-5e/6 extender transmitter unit sits close to your source,the receiver unit sits close to your HDTV display.run a single cat-5e or cat-6 cable between the transmitter and receiver.when the source,the receiver and the display are all powered on and connected ,the auto-adjusting extender requires no manual turning or settings.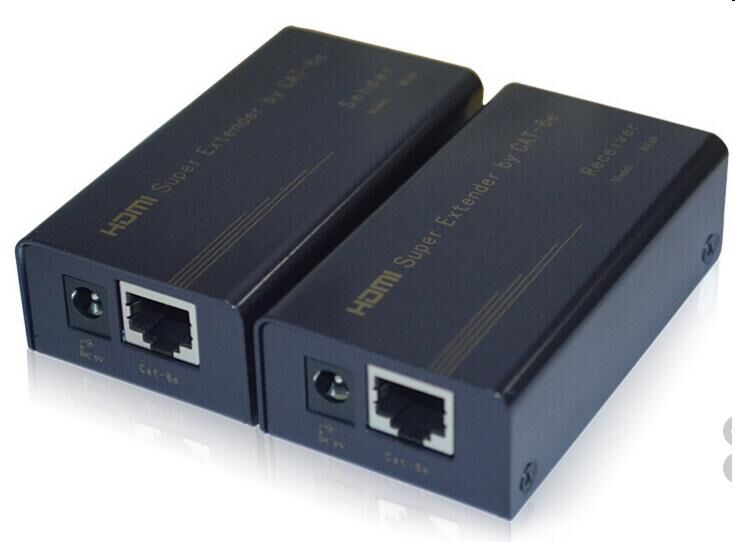 Feature:
1)HDMI 60 meters single utp CAT5E/6 extender,anti-thunder and anti-static industry design
2)HDMI 1.3, Support 3D,The highest resolution support 1080P/60Hz,downward compatible perfect
3)High speed transmission, the fastest data transfer rate is 6.75Gbps,no delay,no sluggish.
4)Support resolution: 24/50/60Hz@480i/480p.720i/720p.1080i/1080P
5)Support audio format: DTS-HD/Dolby-trueHD/LPCM7.1/DTS/Dolby-AC3/DSD
6)Compliance with HDCP 1.2
7)Bandwidth Frequency:25MHz-225MHz
8)Support color depth:24/30/36bit
9)HDMI interface electrostatic protection:15KV
10)Compliance with HDMI 1.3/DVI 1.0 standard
11)Reach 50m through single CAT5E cable (standard IEEE-568B connection).
12)Reach 60m through single cat6 cable (standard IEEE-568B connection).
13)Support wide power input:5V to 12V
14)Use imported chip, reliable and stable, keep away from chip burned puzzle
15)High-grade metal shell design, perfect hand feeling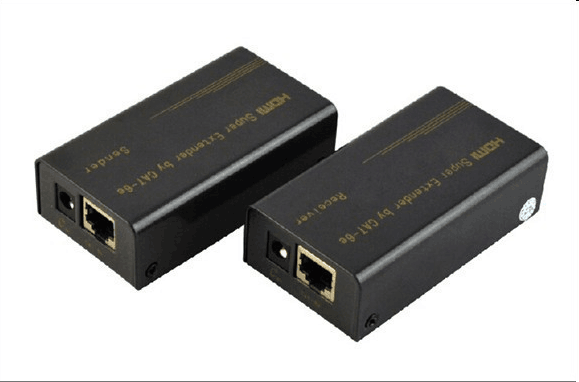 Package:
HDMI extender 60m by single Cat5e/6 cable 3D 1080P 60 meters x 1